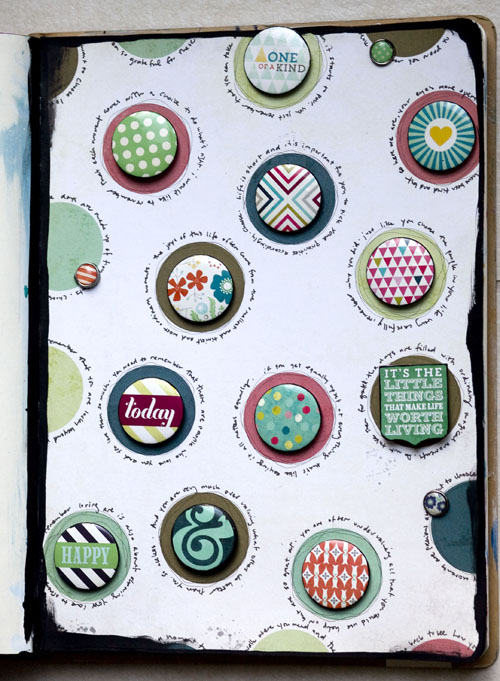 We take a little break from Life Book this week, to look at a page I made for My Mind's Eye. I liked their new flairs and decided to just have fun with them. It's a simple, quick page. But It was fun. Sometimes doing art is just about having fun. Sometimes it's quick and fun.
The text on the sticker says: It's the Little Things that Make Life Worth Living
Isn't that true? We forget that so often. But it's really the deepest truth there is. Life is all about the tiny little moments. The ones that are full of joy.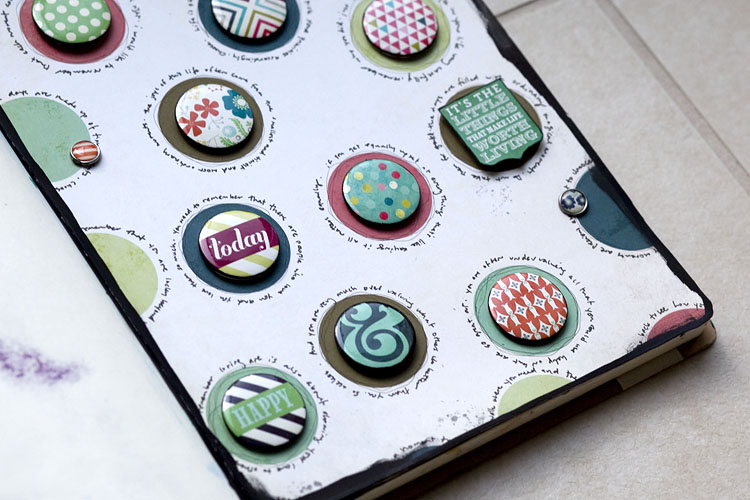 so here we are.
---
Remember This is a project for 2014. You can read more about it here.