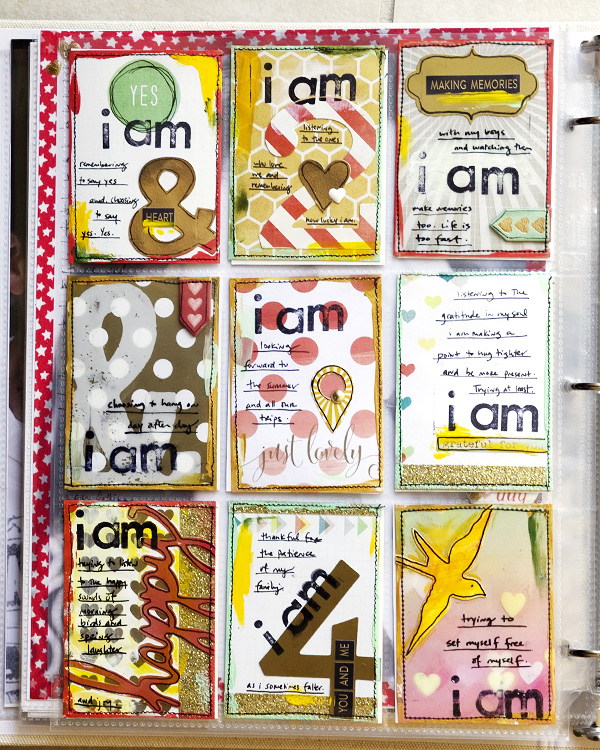 My July My Mind's Eye assignment is also May's One Little Word assignment. I decided to take the wonderful little MME cards and then use their embellishment packs to add a layer and then I painted a bunch on each and then I stamped a bunch.
And a little more paint.
And finally I wrote my journaling and this is what I ended up with.
All the journaling is about what I am thinking about and trying at this moment.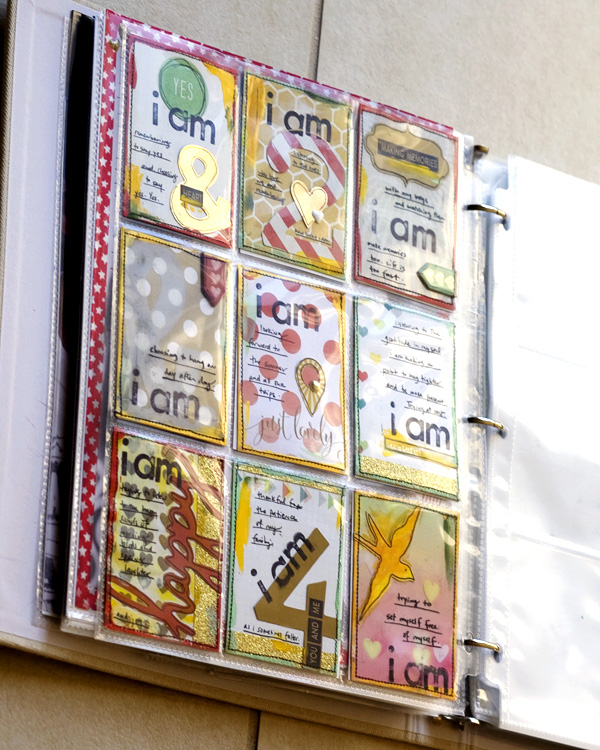 Still can't get enough of that Gold.
---
Remember This is a project for 2014. You can read more about it here.