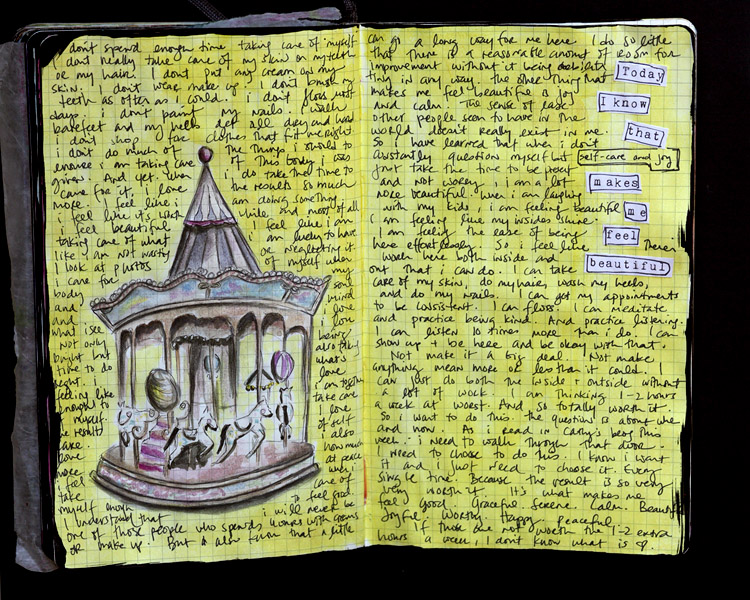 This week's inspiration comes from this pin. I am such a fan of paperfashion and thought i could never ever ever do justice to the pin but i still like what i ended up with. This is all pencil, pen and watercolors.
prompt says: today i know that self care and joy makes me feel beautiful…
---
Today I Know is a project for 2014. You can read more about it here.