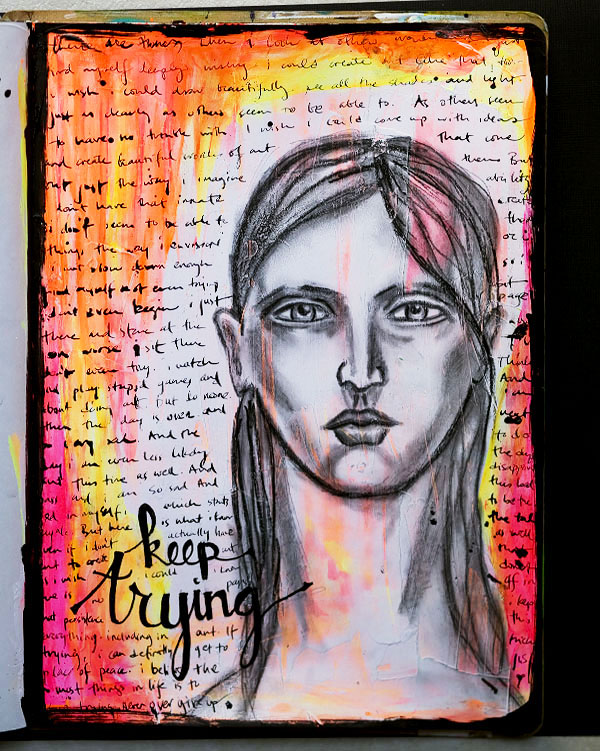 Life Book week 26 was a bonus from Kate Thompson and week 29 was a bonus from Marieke Blokland and I decided to combine both. I used fun, florescent colors for my background. These were the high flows and they didn't behave the way I expected but I just went with it.
Then I grew the girl per Kate's lesson. Though hers was much better, of course.
And finally I wrote "Keep Trying" because I was frustrated with my lack of enough talent to create something I visualize the way I visualize it.
And then I journaled all over.
---
Remember This is a project for 2014. You can read more about it here.