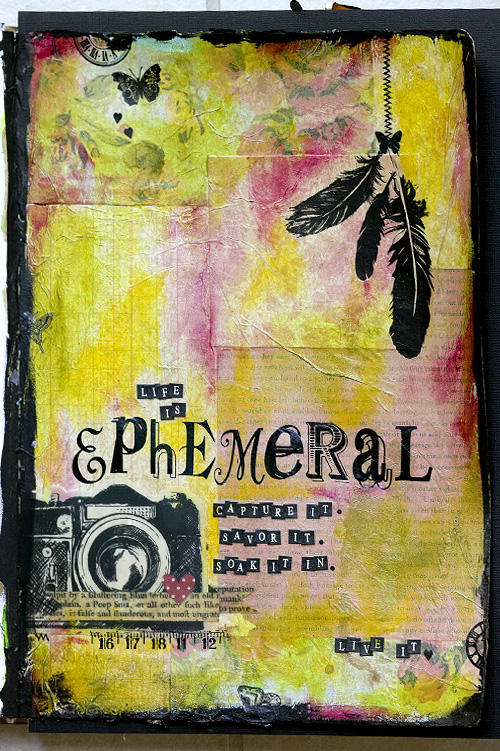 Life Book week 30 was an assignment from Carissa Paige. It was about doing transfers and since I don't like those I decided to do rubons instead. I just had fun with this one.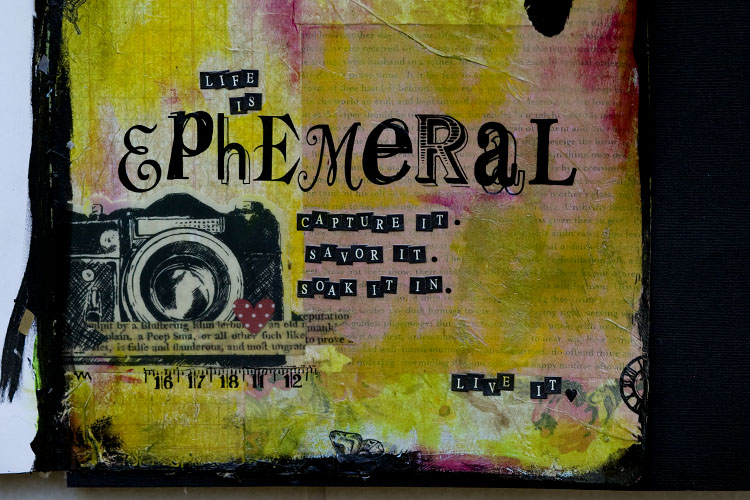 I put some patterned paper down, colored over it and then colored over the whole thing once more. Some lovely rubons and i was done. The journaling says: Life is ephemeral. Capture it. Savor it. Soak it in. Live it.
---
Remember This is a project for 2014. You can read more about it here.