Day eight is a mix. The left side is about David's first basketball game and then the right side is some of my thoughts of the holiday season so far.
the before shot: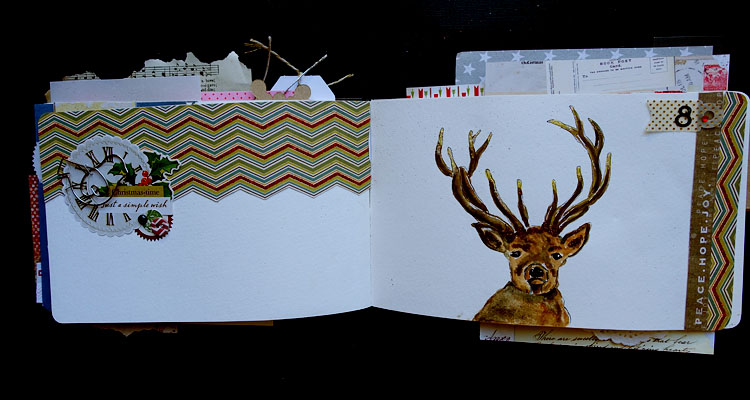 and here's the page after all the photos and words: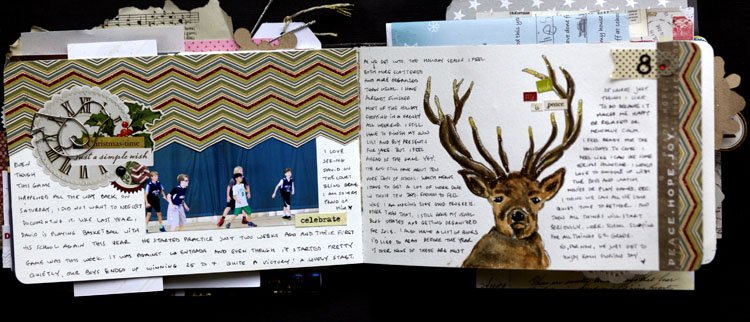 this is the left side:
and the right side: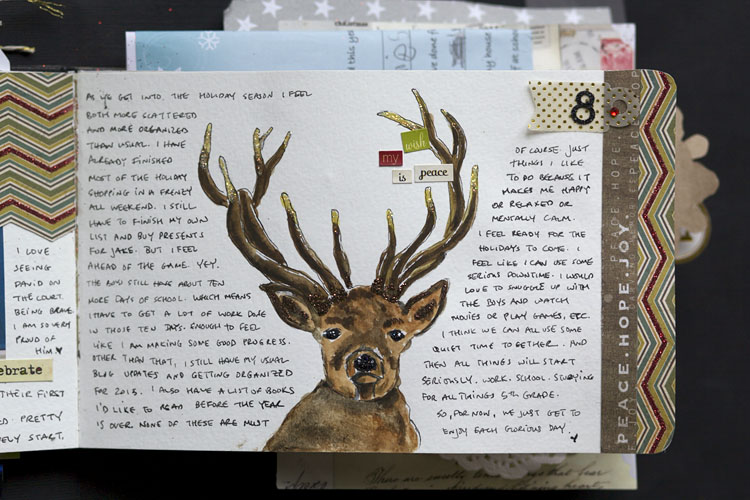 It looks like the "wish" sticker moved as I shot it. I promise you it's straight now 🙂
and a tilted look to see all the shimmer: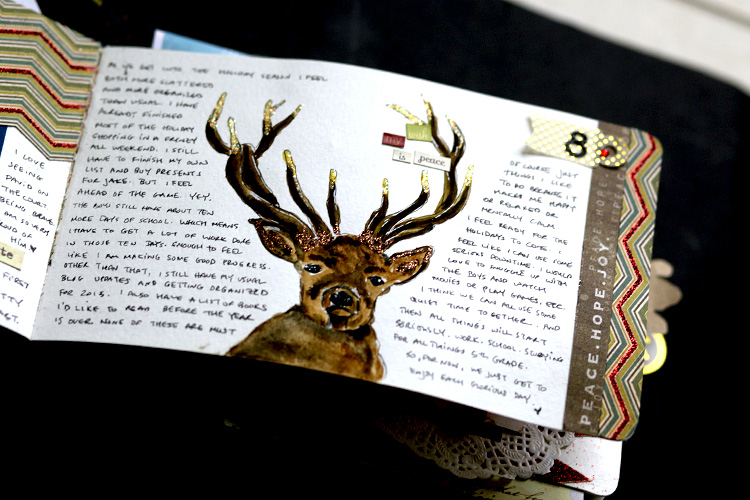 I am really enjoying how personal this book is turning out to be.