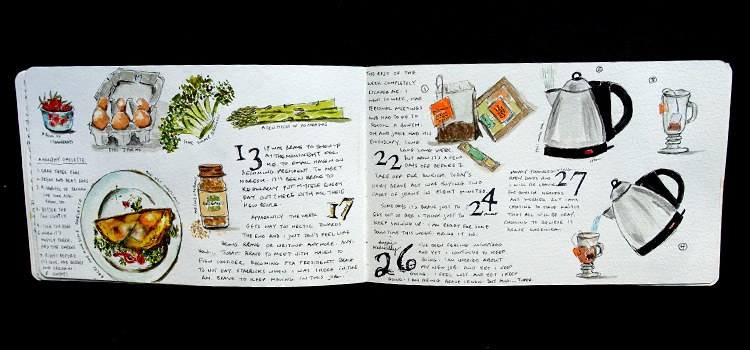 This week's page is one of my favorites. Just because it's so different for me. Both of these pages were done as an assignment to the Sketchbook Skool's storytelling klass. The left side was to draw ingredients for a recipe. I was making a lot of omelette's at the time so that's what I drew. I don't like how the omelette itself ended up but I like the ingredients.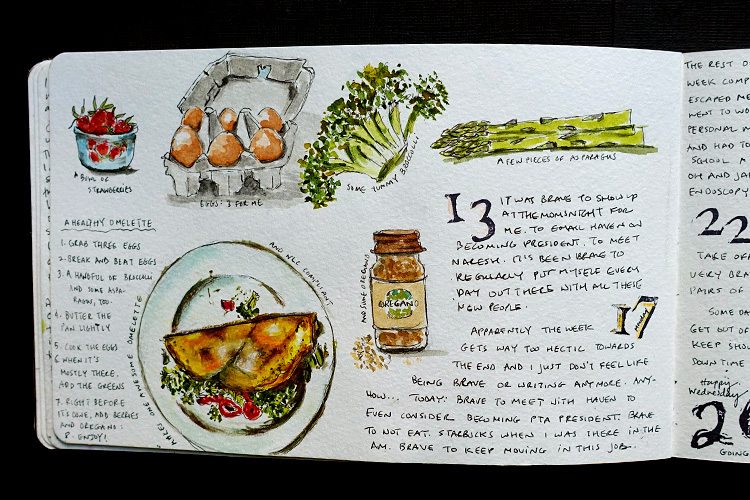 The right side is supposed to be directions to make something. I thought for a long time because I couldn't come up with an idea so I finally went with something simple I do all day long: make tea!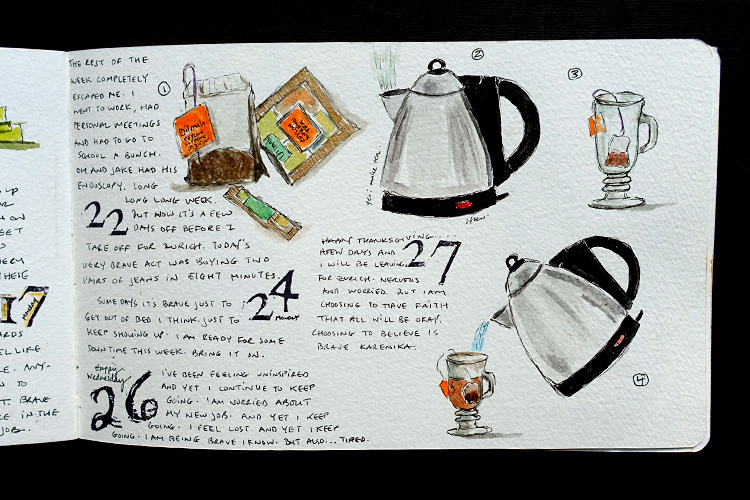 And there we are. Here's another week.
---
Fifty-two stamps is a project for 2015. You can read more about it here.