This week's page was much more fun to make after last week's struggles. I did a mixture of drawing from life and drawing from pictures. For the left side, I drew this colorful pen Nathaniel brought home from a birthday party. When I was little, I had the exact same pen where you can use these lovely interchangeable tips. It was really fun to draw this.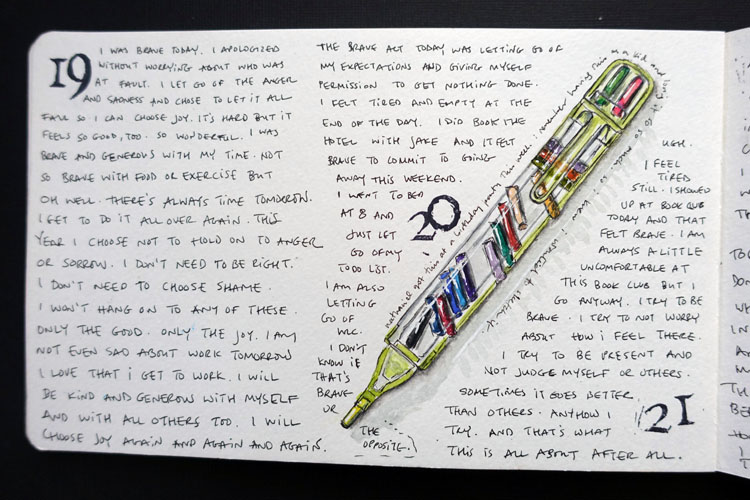 The right side was a result of my dreaming about the seaside. I love a lot of different things but there's nothing like water to calm me, ground me, and make me feel serene. I love this magical house that brings me peace just by looking at it.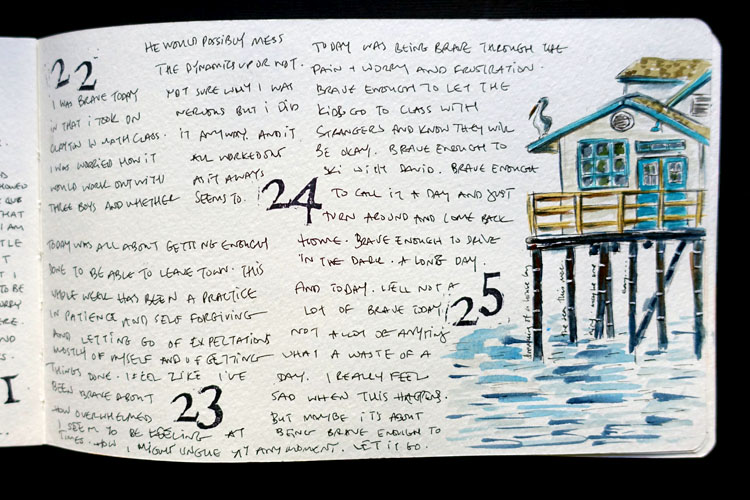 And there we are. Here's another week.
---
Fifty-two stamps is a project for 2015. You can read more about it here.