This week's page is a fun one. On the left side, I just wanted to draw something fun and colorful. So I just picked my pen and drew this fun balloon. I painted it all the colors that made me happy.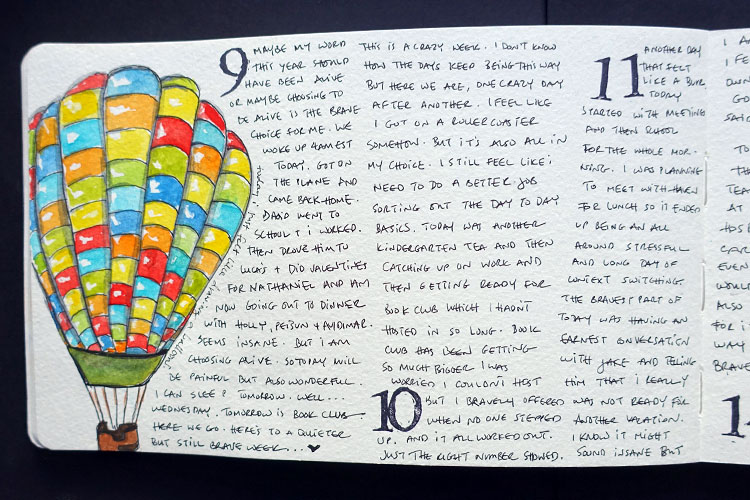 The right side something I've drawn before but I just didn't want to skip drawing. I figured drawing my tea and my little candle is better than not drawing. I know Danny Gregory would approve.
And there we are. Here's another week.
---
Fifty-two stamps is a project for 2015. You can read more about it here.