Here's this week's offering from David: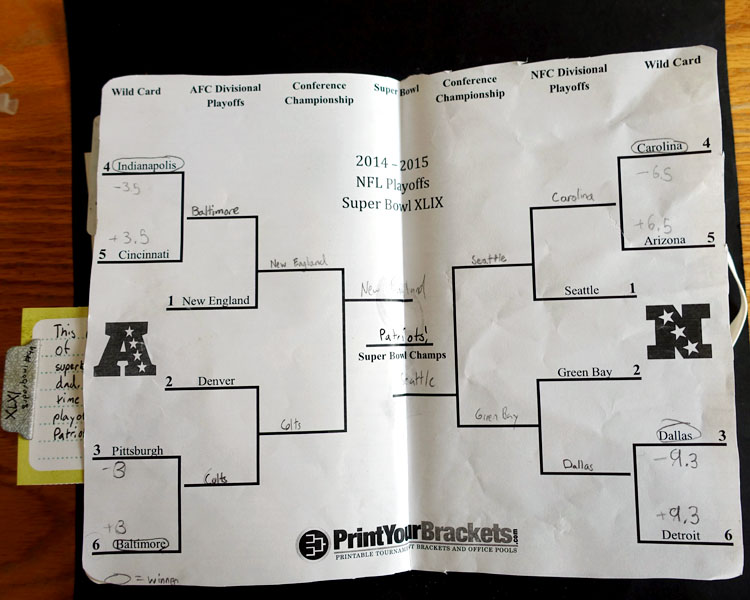 This is David's superbowl tracker. He really loved doing this with his dad.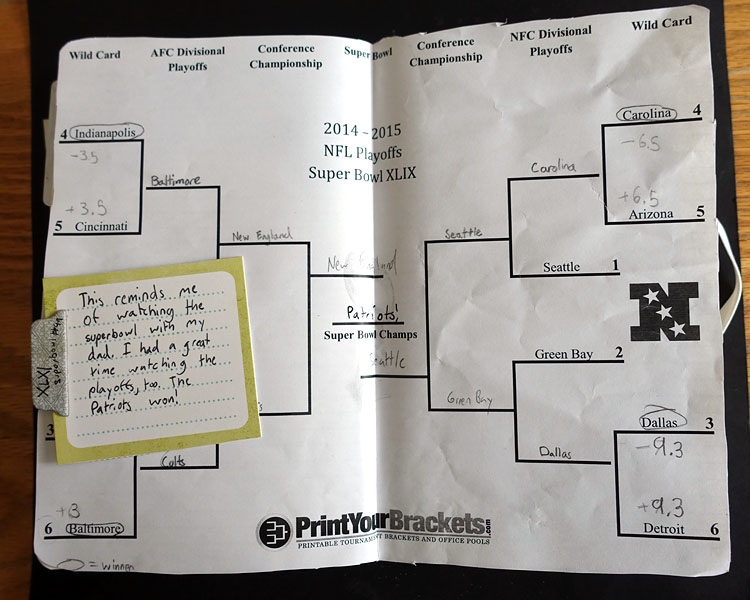 And one from Nathaniel: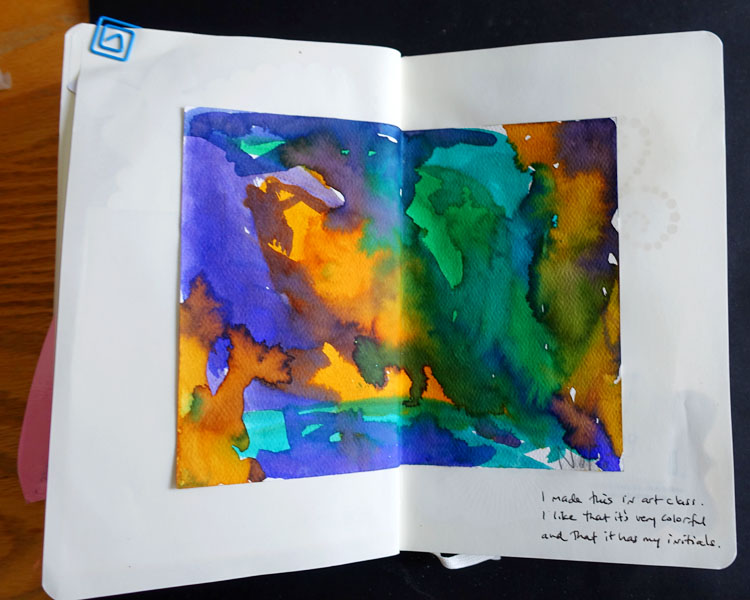 A lovely watercolor page from Nathaniel.
---
David and Nathaniel's Books of Happy Memories is a two projects I'm doing with my kids for 2015. You can read more about it here.