This week's page is simple. On the left side, I drew the new containers i bought for my pencils and art supplies. The drawing doesn't do it justice of course but it was still fun to do. Then I added some washi tape.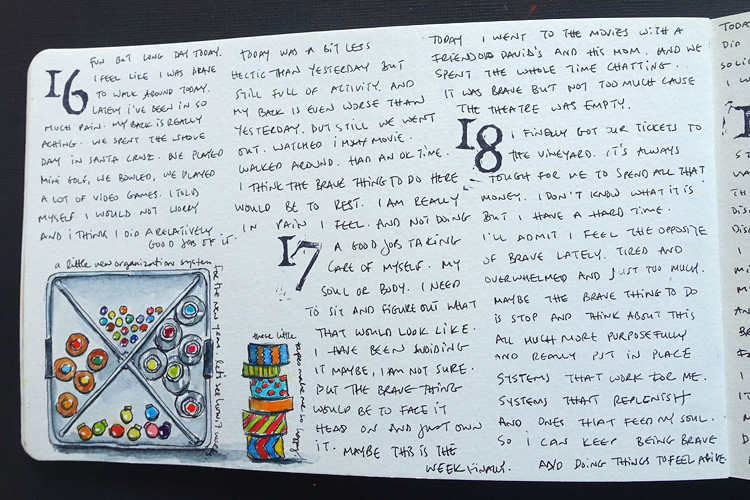 The right side is just an orchid that was sitting on my table and a few hershey's kisses.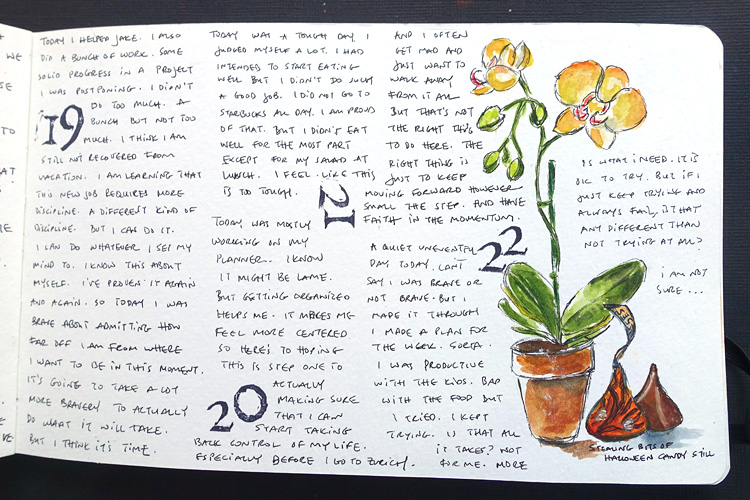 And there we are. Here's another week.
---
Fifty-two stamps is a project for 2015. You can read more about it here.