I am still running behind and this is falling to the bottom of my catch up list. It will all work out and I will be magically caught up one day. Just not today :).
The left side here is a house I liked. I wish I could be better at drawing and painting houses, I really like seeing them.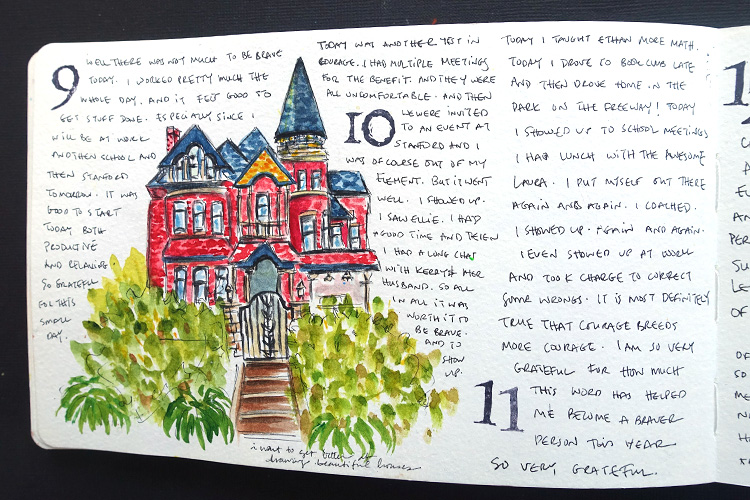 And the right side is a couch with a plant. Nothing like the huge brown couch I own but I like it.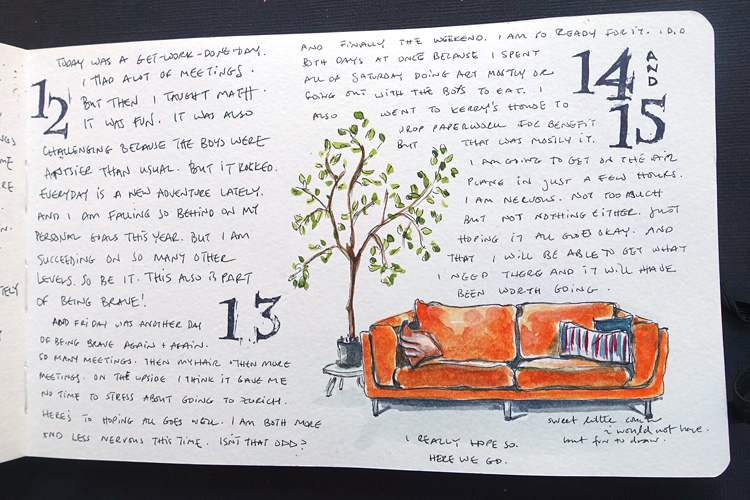 And there we are. Here's another week of practicing courage.
---
Fifty-two stamps is a project for 2015. You can read more about it here.