Here's this week's layout, not my super favorite but the trick is to keep going.
The left side here is a government building i liked and wanted to draw. It didn't come out looking the way i'd hoped but that's ok.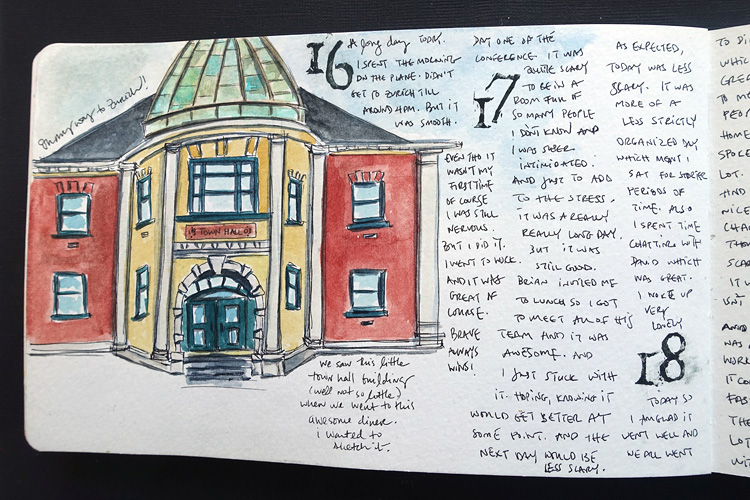 And the right side is supposed to be a bed. Somehow I find beds really hard to draw.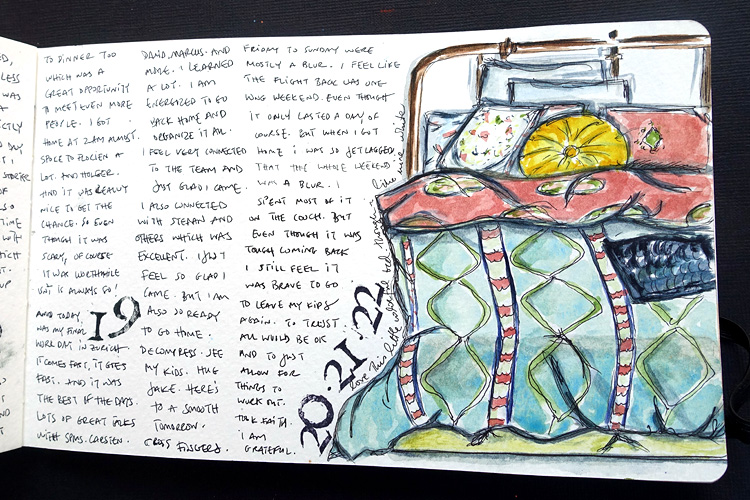 And there we are. Here's another week of practicing courage.
---
Fifty-two stamps is a project for 2015. You can read more about it here.