Here's this week's layout:
The left side here is a teapot, I don't like how it turned out but here we are: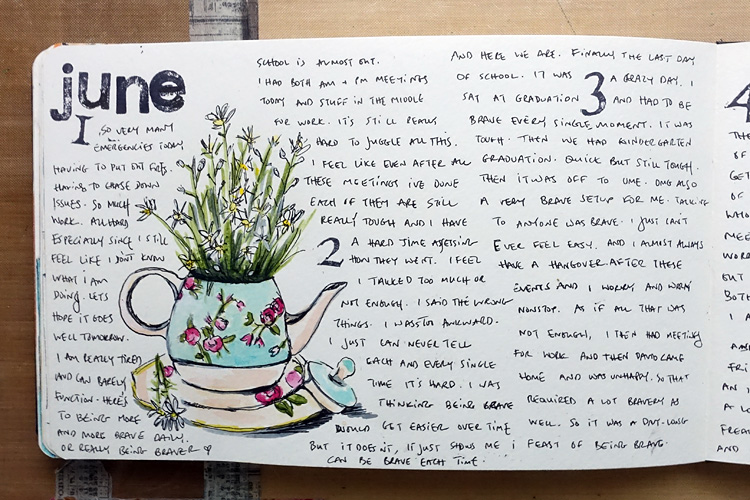 And the right side a crooked teacup so here we are: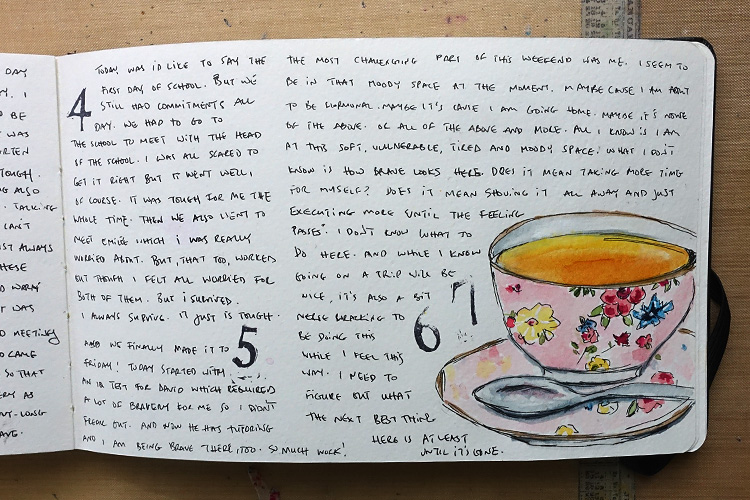 And there we are. Here's another week of practicing courage.
---
Fifty-two stamps is a project for 2015. You can read more about it here.