As I watched Ali post her Week in the Life posts, I realized how much I enjoyed looking at them and decided I wanted to go ahead and try for this week. I have no idea whether I will be able to sustain it all week but I will try. I don't think I've done one of these since 2014 and my life is quite different since then.
This morning was exceptional for several reasons. I usually wake up around 4:45 to 5:15 because I have meetings with my team in Zurich but today was a national holiday there so I got to sleep in until 6:30, which would have been a miracle except I woke up at 5am and tossed and turned. I didn't sleep well all night because I was sad about the small car accident I got into yesterday (i am ok!) It was also an unusual morning because Jake's back home in Boston for his uncle's memorial. So it's just me and the kids until later this week.
Since I didn't have any meetings until 9am, I did what I've been doing a lot lately which is to turn on CNN. I've been obsessed with this election cycle and can't seem to stop watching CNN. It's to the point of an unhealthy obsession and I am sad to see that most often the news is not really fit for my kids. (Like this morning.) So I turn it off and Skype with my mom. (and then my sister too!)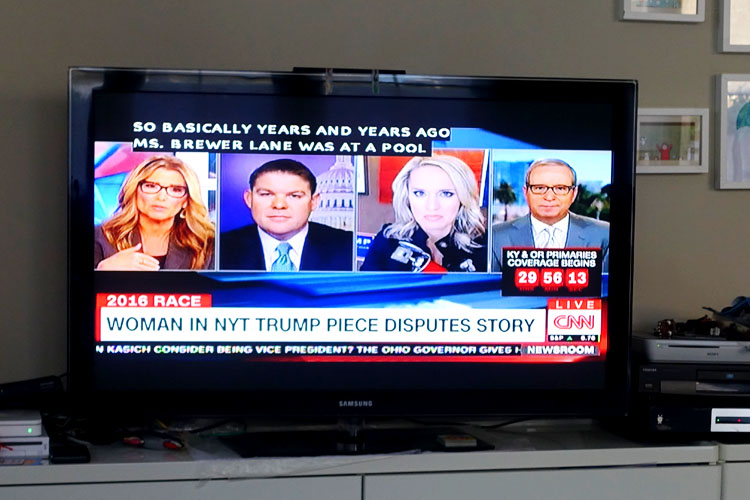 Nathaniel slept with me last night and it was so nice to wake up and give him a big hug. He then got dressed and came down to make lunches for both kids.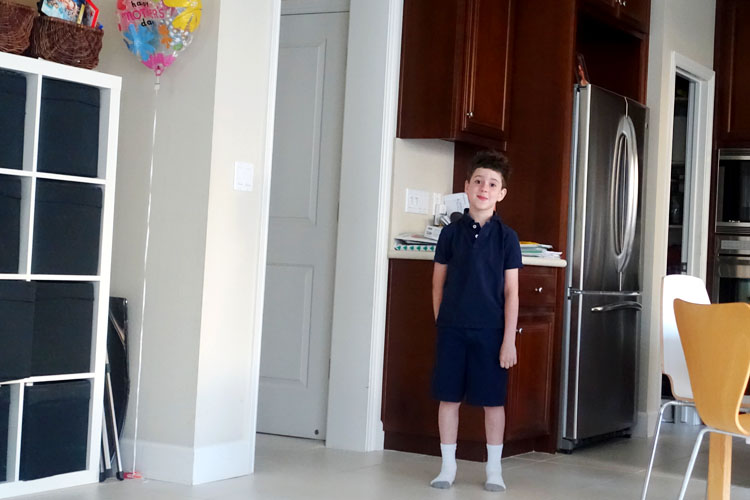 The kids ate their oatmeal and brushed their teeth and it was time to leave for the shuttle. Since I usually have back to back meetings in the morning, they usually take the shuttle which is only 4 minutes away and allows me to leave one meeting a bit early and be a bit late to the next one.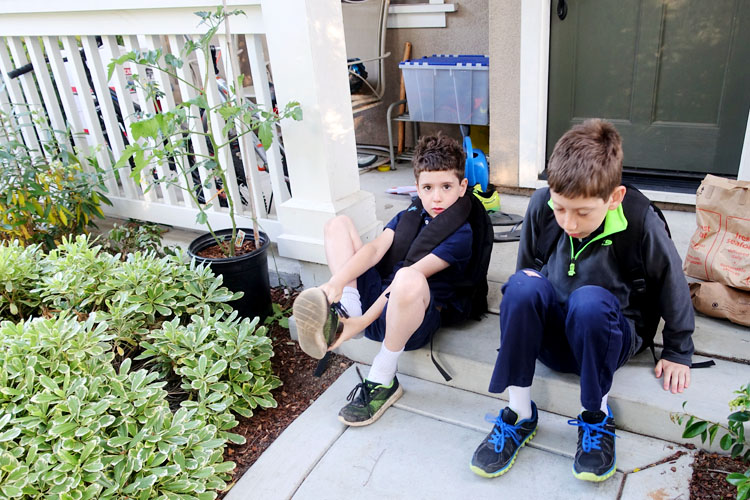 We took a selfie on the way to the shuttle.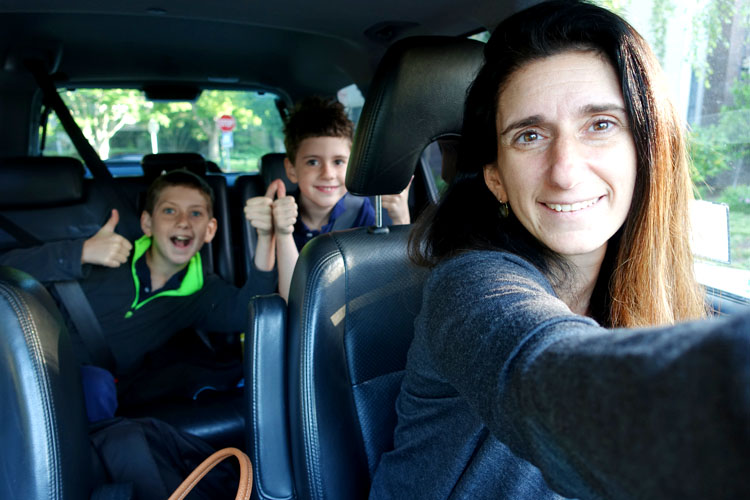 And there they go. On Mondays and Wednesdays, they have a good friend on the shuttle so they like riding it.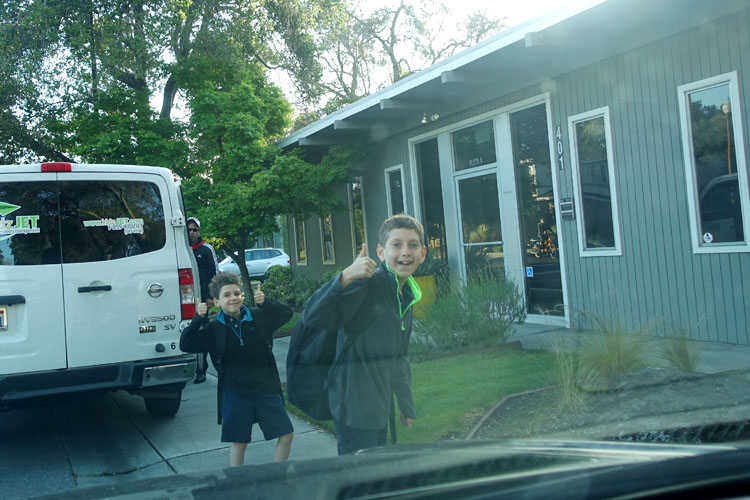 Since it was a very rare day of not having a meeting right after, I drove to Starbucks and got a Latte and the spinach foldover (which wasn't great today) and got a moment to enjoy breakfast (with more CNN.)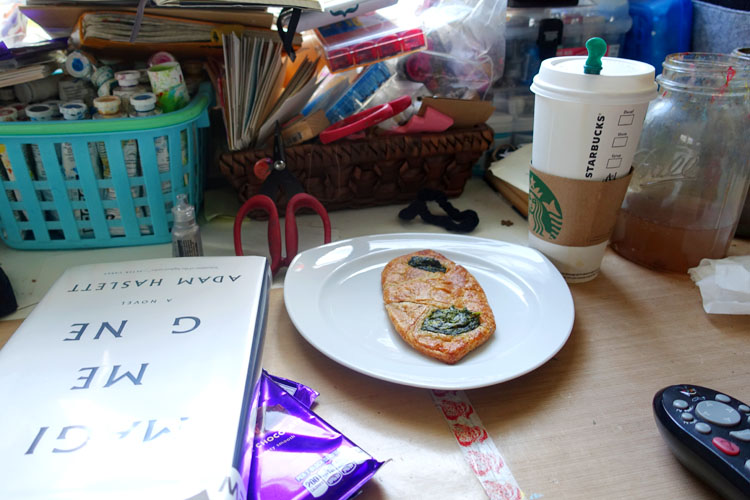 I organized my June project and put a new banner on my site for it. And started thinking about what I might want to do for July. It helps to think ahead in the summer months.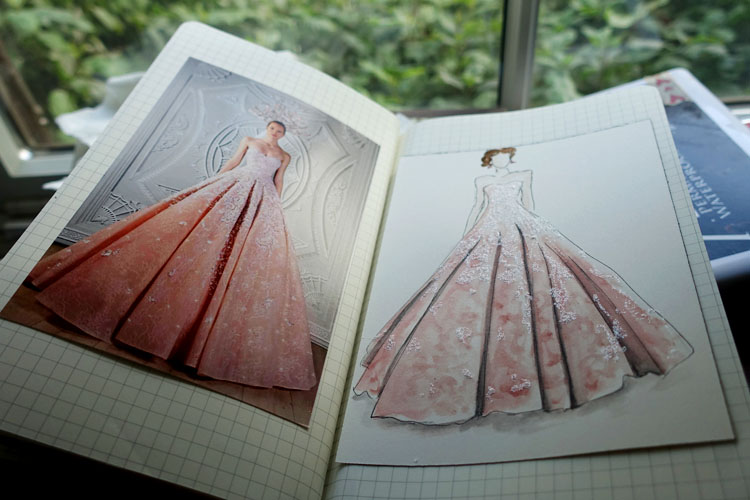 This is my calendar for the week. It's not pretty. I have a lot of meetings. Especially those back to back 30 minute ones in the early mornings are not my favorite. I was gone for a work offsite Wednesday to Friday last week so I am really behind in email and I just don't see myself catching up super soon.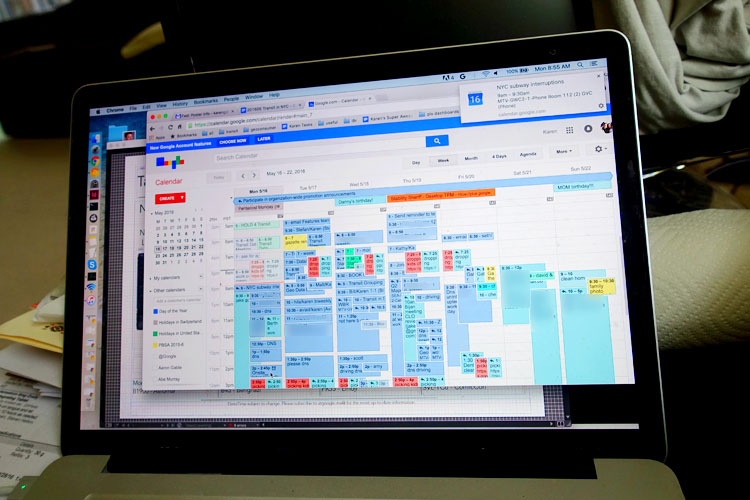 Here's how I spend most of my day. Reading email, writing email, or in meetings.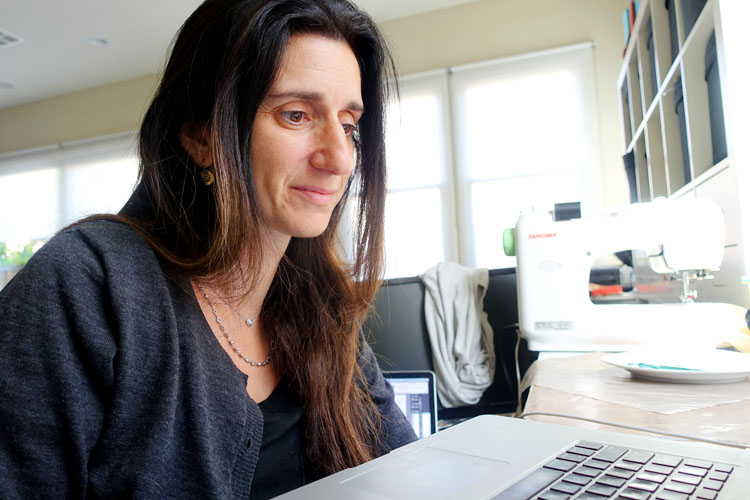 I often work with both my computers in front of me. Meeting in one, doing work on the other.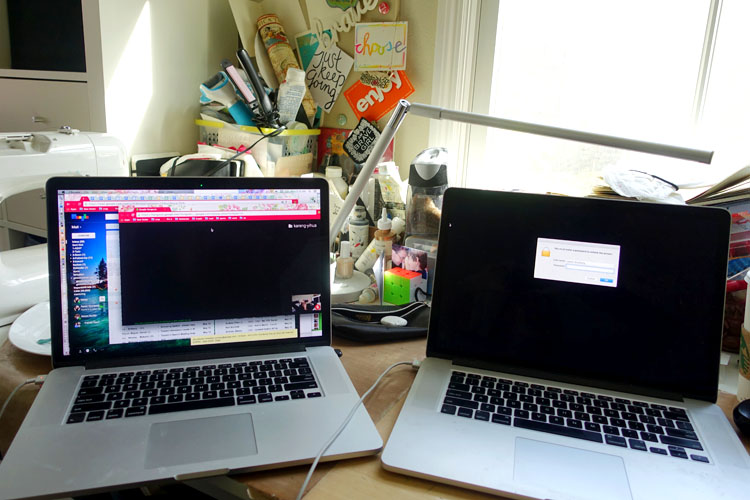 I was waiting for one of my workmates to show up to a meeting and randomly had a need to put this temporary tattoo on me. Love these little gems.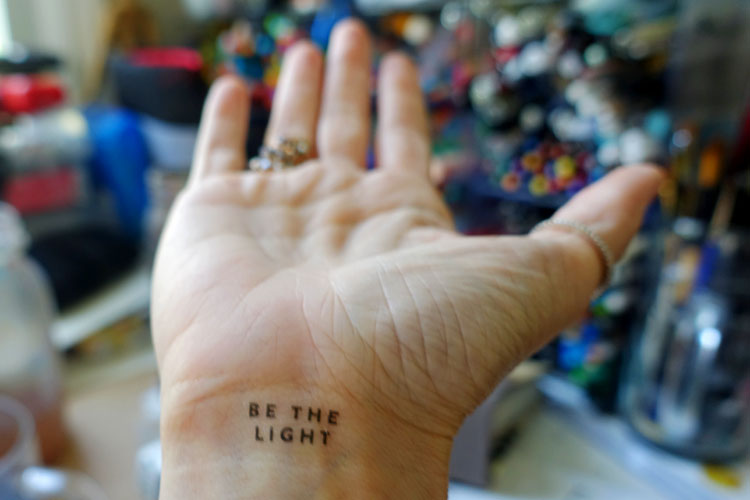 Meeting gets canceled last minute so I take the opportunity to plan out my week and write down my todos.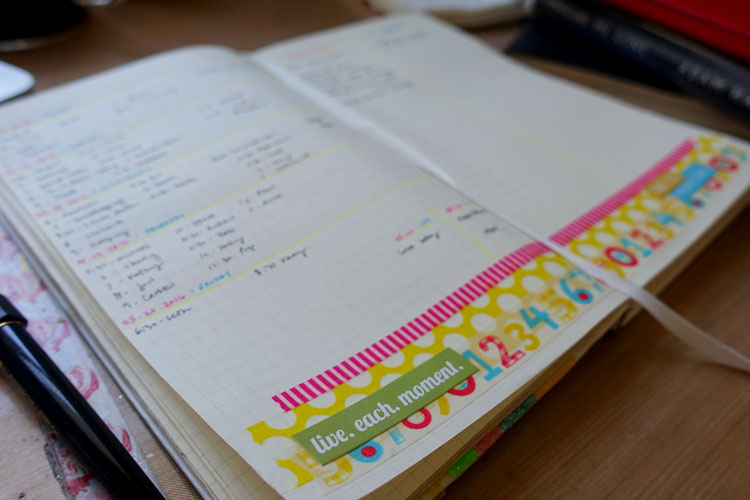 More work, more meetings, and then time for lunch. I had a coaching client today over lunch so actual lunch is while I work. Crackers + goat cheese + tomato = happy place. I spend a lot of time on a presentation I will give later this week on Mentoring.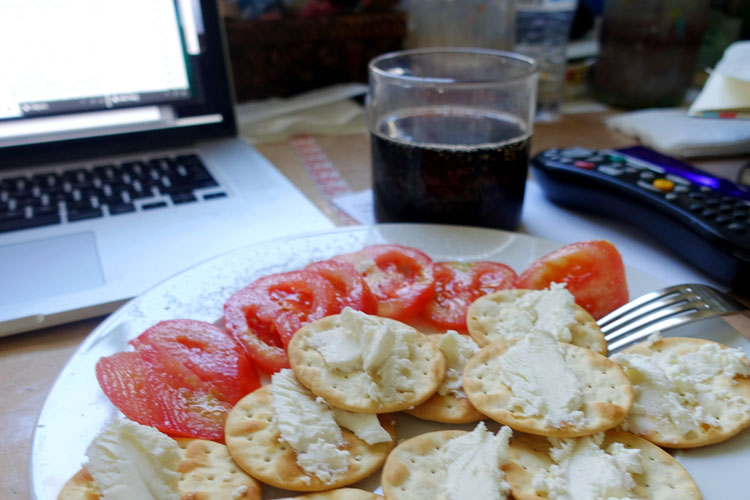 Another hour of work and then it's time to interview a candidate. I take notes furiously as he speaks. So I can remember my feedback when I put it into the system.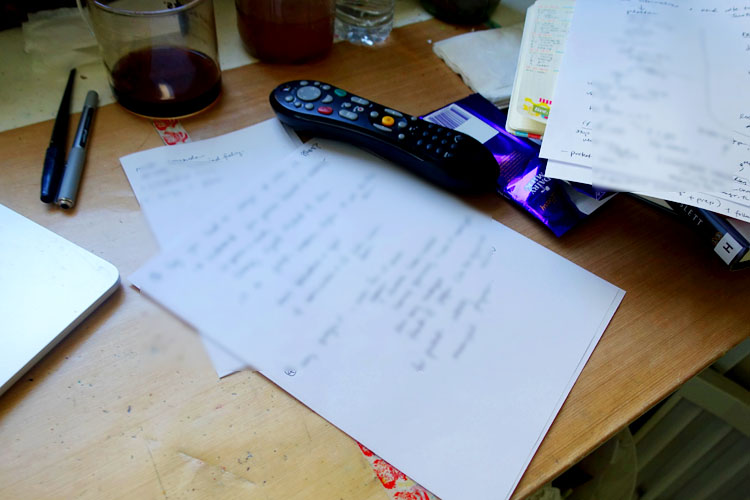 As soon as the interview is done, I jump in the car because it's time to pickup the kids. Yep, it's so very sunny outside. Pretty much every day.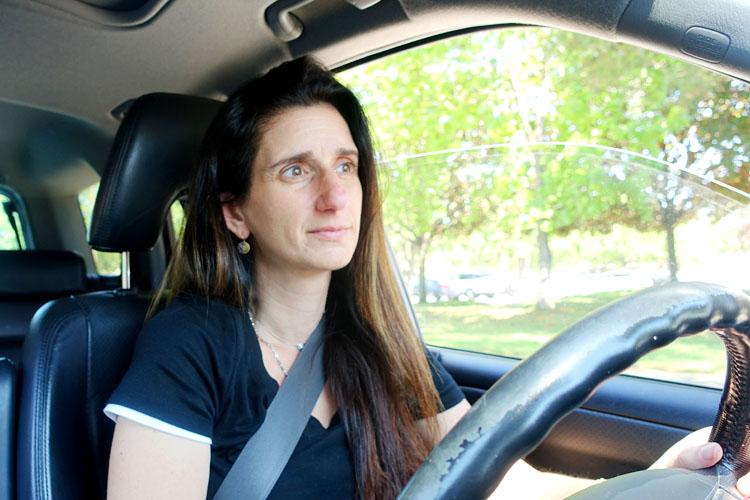 Nathaniel's class is already out.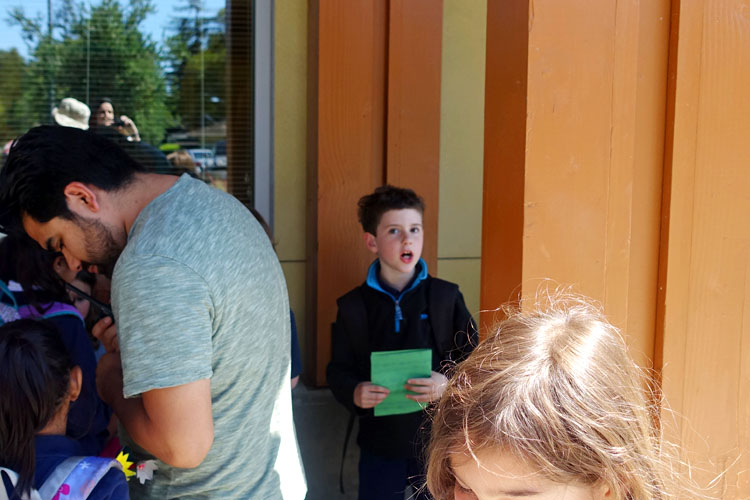 He's got an art project and a card from his reading buddy.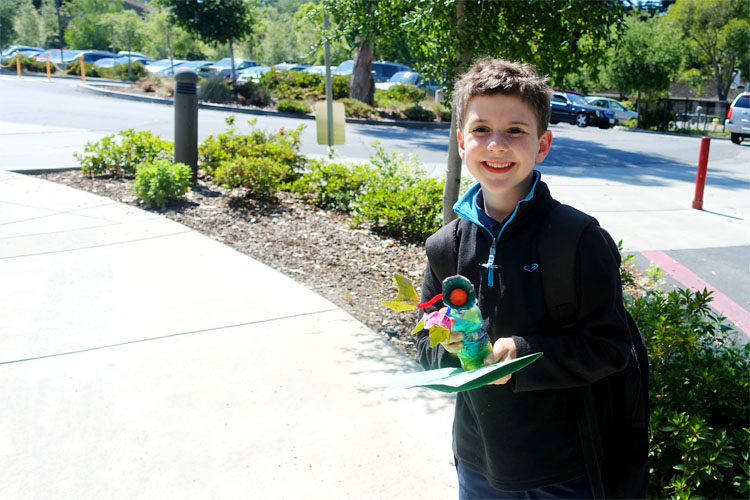 David gets out about 15 minutes after Nathaniel so I sit at the playground for that time and chat with the other moms while Nathaniel plays. This is Adriana who is also often there.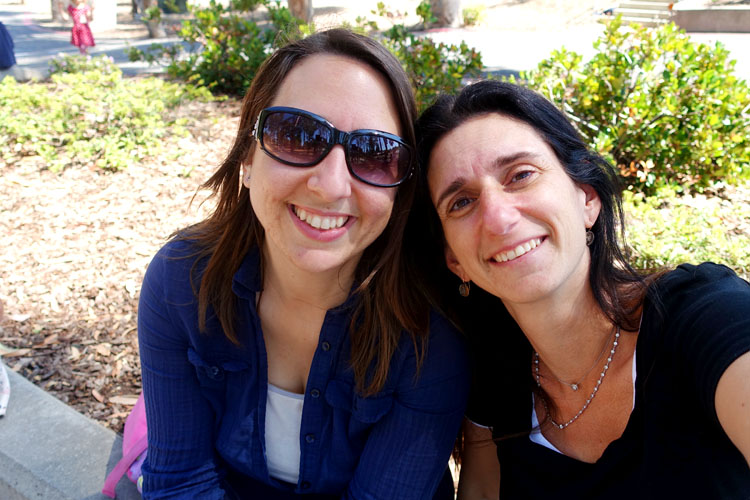 The kids are hot and ask me if we can please get some ice cream. I tell them we can't go to where they usually like to go because I am still shaken up from yesterday's car thing and would like to park somewhere easy. So we decide to stay local. When I see this mirror, I can't resist taking a shot.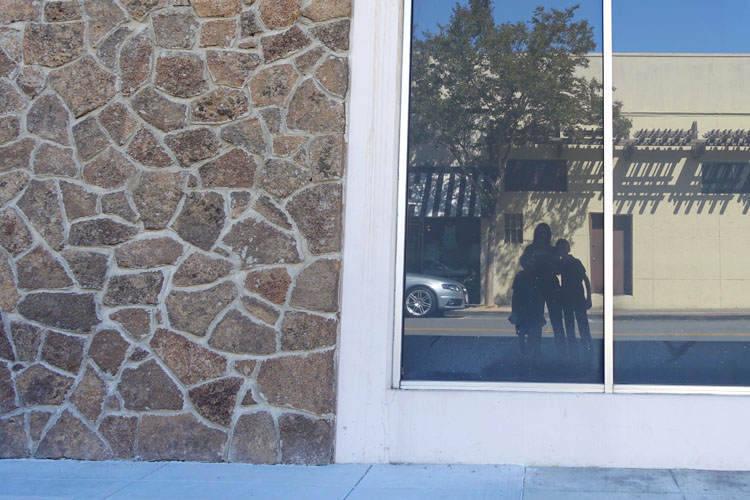 The chocolaty ones are Nathaniel's and mine, the crazy colorful one is David's. I threw mine away because it had a lot of nuts. Way way too many nuts.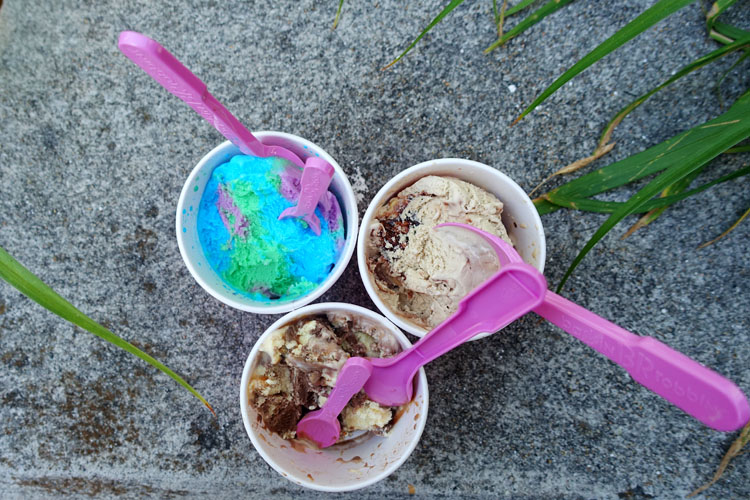 We grab a few bagels and finally make it home. David jumps into the shower and the boys get ready for swimming which is in an hour. They eat the bagels we got and Nathaniel and I spend this time doing a Udacity course that David and I did years ago: Intro to Algebra Review. The beginning is easy and he flies through the lessons. (David and I are now doing the College Algebra one, the beginning of that one is easy too, we'll see how hard it gets.)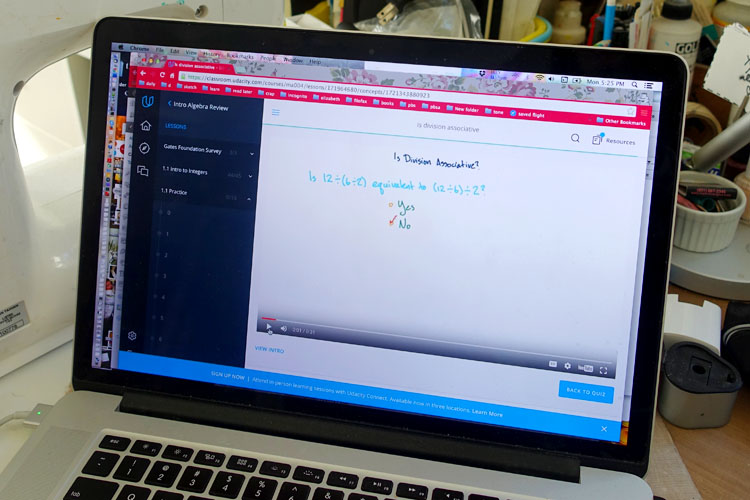 The kids eat dinner and then it's time for swimming class.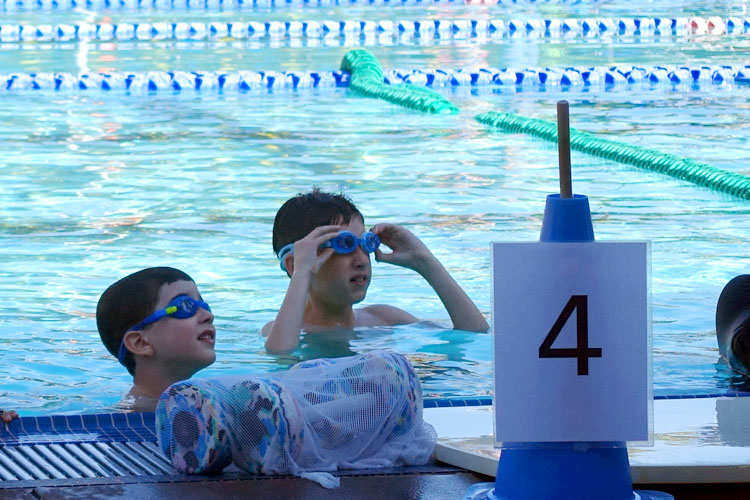 After we come home from swimming, the boys do a quick video chat with Jake and his brother's family and his parents. Then, the boys shower and David and I do some math and then Nathaniel and I do a tiny bit more so he can finish the first section. David does his homework. Then it's time for the little boy to go to bed. He's going to sleep with me again tonight so David and I tuck him in.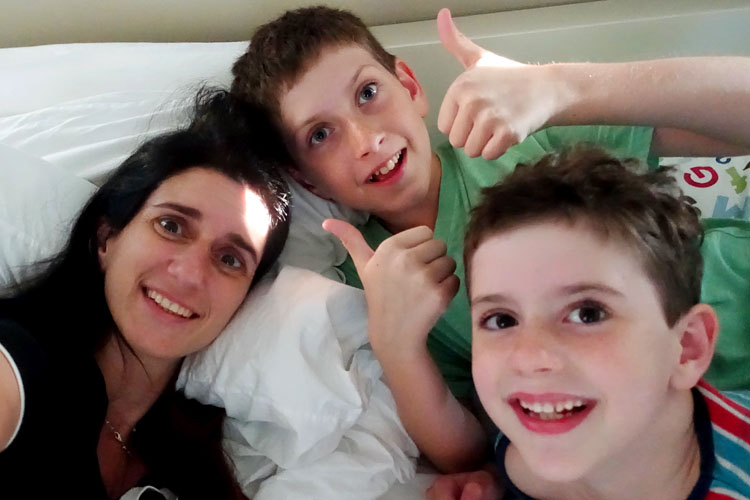 I then come down and turn CNN on again. David's in his room, reading. I send a few more emails, work some more on my presentation, type up the "choosing means" post for tomorrow, and I will go to bed as soon as I finish typing this up. Tomorrow's first meeting is 5:30am so I need all the sleep I can get.