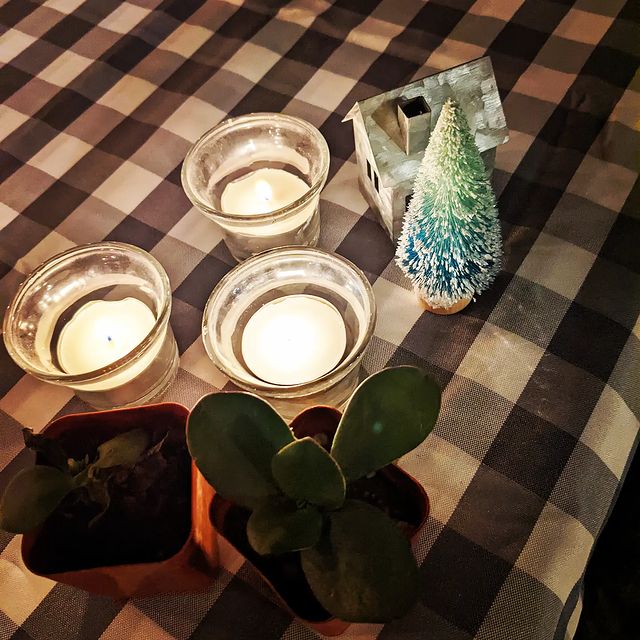 Daily Joys – 16
Today was a tough day. I woke up tired and feeling off and didn't recover all day. Grateful that it was a day off and it's a long weekend so I have one more tomorrow too.
Sometimes joy is harder to access and that's ok. So today I made a tiny step to make our dinner a bit more joyful.
Light is never a bad idea and always brings joy.