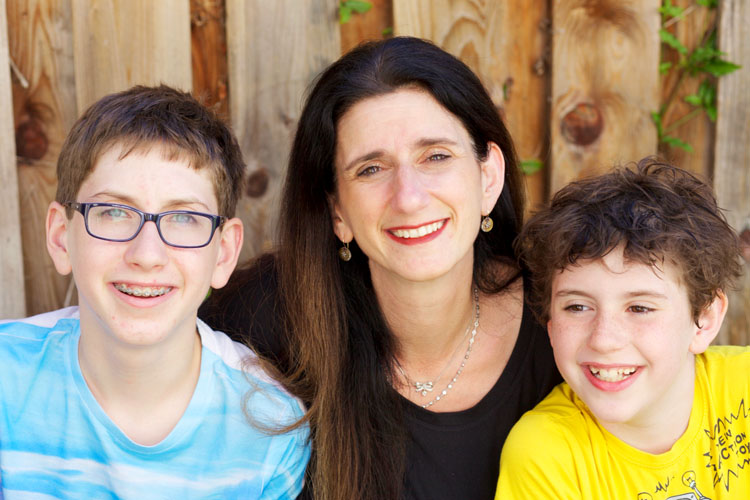 Weekly Intention: This week is all about being present. I get to do such a wide range of things in this one week that I can't even organize them here. By the end of this week, I will have worked a bunch of days, flown across the world, driven across Italy, and gotten to hug my sister, my parents, and even moved on to France. All this within a 7 day period. Here's to hoping all of it works out as planned, or close enough to make us be happy. So here's the deal: I am quite stressed about all this. There are a lot of logistical issues with our trip and there's a high likelihood something somewhere will go wrong. So my intention this week is to keep an open mind, be patient, be calm, and go with the flow. Enjoy every moment. Have faith.
This month's intention is: A Stronger You: This month involves travel. Kids at home. Lots of chaos and also wonderful. It will challenge you and you will use the time to get stronger. You will also focus on yourself as needed. Take walks. Self care. I made a decision to focus on my core this month, so I will be doing push ups and planks while I am away. Easy and works if I can stick to it.
One way I will stretch this week: oh this week will stretch me 🙂
One boundary I will set this week: i will take the time i need for myself and take it slow everywhere.
This week, I will focus on pleasing: my family. i love them so.
One new thing I will learn this week: maybe a little more italian practice if i am lucky
One area where I will go deeper this week: i think i will spend some time thinking about how i want to document this vacation
What do I need to sit with this week? how to be ok with all the chaos we will have. how to sit with every moment.
I am looking forward to: vacation, seeing my family
This week's challenges: a lot of travel
Top Goals:
Work: get my manager all set, do allyship email, close loops
Personal: exercise, good nutrition, selfcare, sleep, pack
Family: be kind, be patient, pack
I will focus on my values:
Love: love for all my people, may i be able to show up with all my grace
Learn: how to be more patient this week
Peace: peace with whatever will happen, faith that it will be ok.
Service: to family
Gratitude

: for all the people who love me so much and have been patient with me
This week, I want to remember: that it's magical to get to do this and i will be so so glad we did it!
---
Stronger Than Before is a year-long project for 2018. You can read more about my projects for 2018 here.