Continuing with the theme of crafting+photos+stories, I made another fun page. I used my snowflake border punch and punched out some flakes and then cut them. Then I used twine to hang them like a clothesline. Then I covered them with pearl enamel and then I covered them with antique linen distress stickles and then added a pearl in the middle. The number 3 and three little stickers from The Girls' Paperie and we're all set.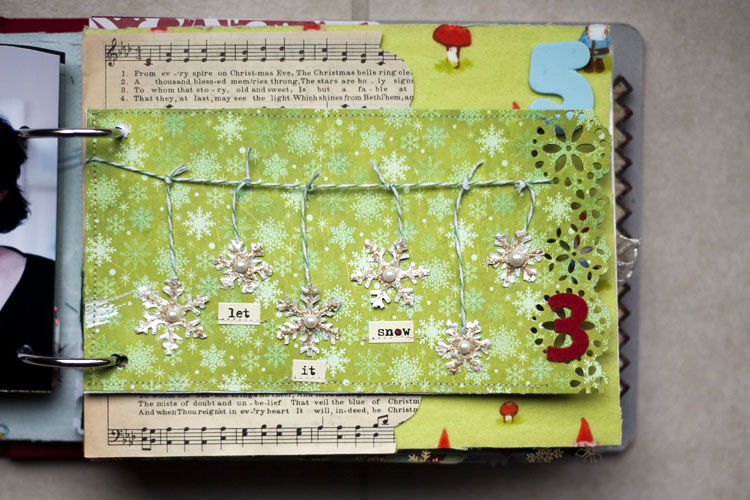 here's another angle so you can see a bit better.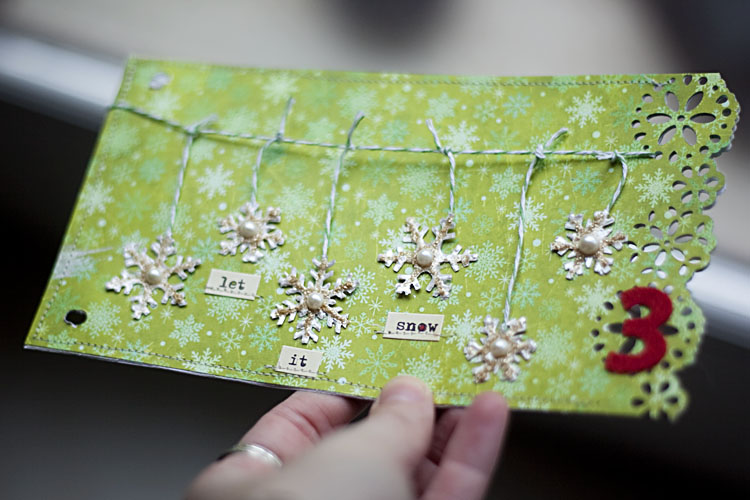 For the back, I used the photo of the three of us from yesterday.
And there you are. Day three. Keeping it simple. Not a lot of stories so far but I know there will be many and I know there are days without photos too so I can use my stories then. I am not too worried about being specific to the day we actually did the events. This album is for the holidays so as long as it's sometime during December, it's all good.