For the front, I just wrote a little title and left it at that. I liked the way it looked.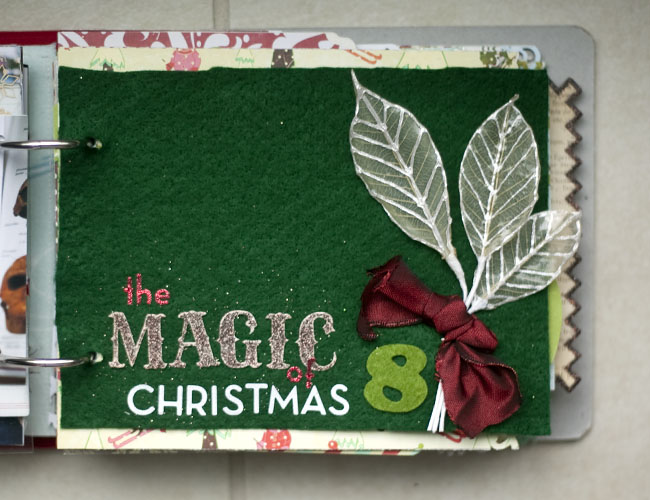 For the back, I wrote about the two rings I bought at the beginning of the season. I love love love these rings. I bought them right here in case anyone else wants some.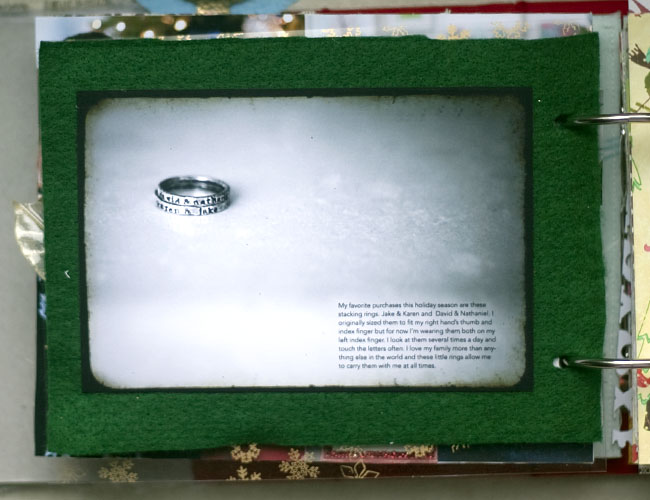 The journaling reads:
My favorite purchases this holiday season are these stacking rings. Jake & Karen and David & Nathaniel. I originally sized them to fit my right hand's thumb and index finger but for now I'm wearing them both on my left index finger. I look at them several times a day and touch the letters often. I love my family more than anything else in the world and these little rings allow me to carry them with me at all times.
And that's day eight.