I knew today would be magical because I knew it was the day of our Polar Express trip. But even I couldn't imagine how wonderful it turned out to be. On the cover, I put the actual tickets and some lettering. Here's a closeup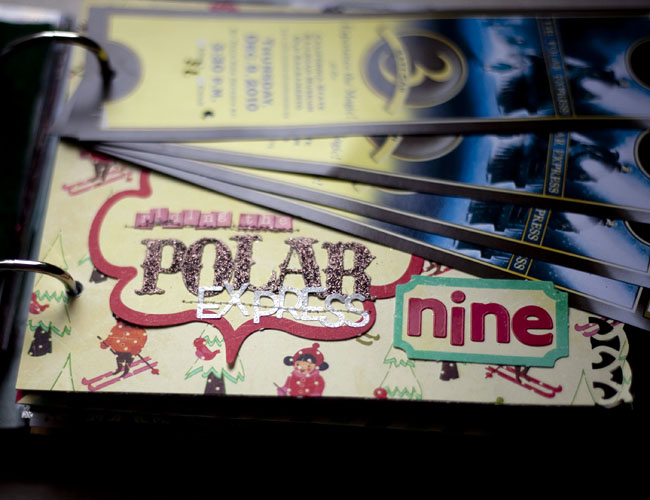 For the back, I put a photo I took up there and added some accents. Simple.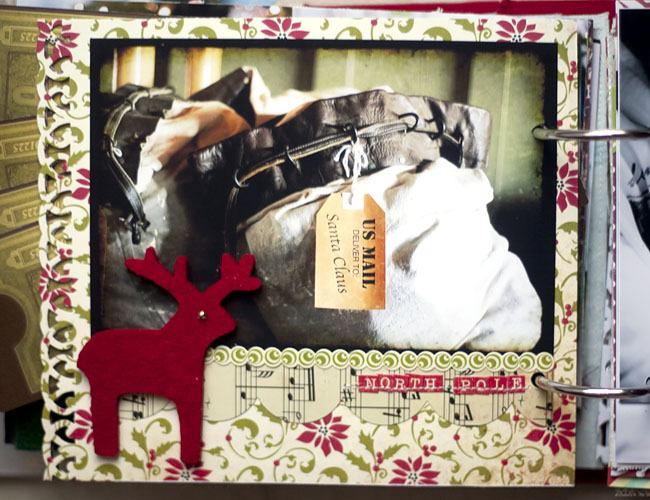 Then I added two 5×7 pages with photos on both sides. I love this photo of Jake and David and I wrote some of my thoughts from the day on it.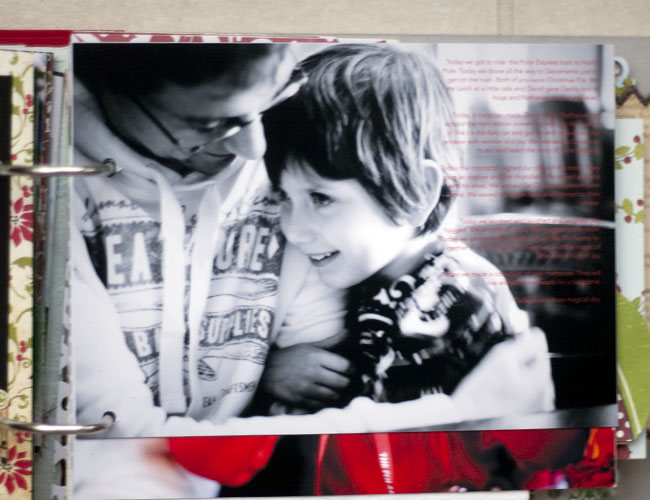 The journaling reads:
Today we got to ride the Polar Express train to North Pole. Today we drove all the way to Sacramento just to get on the train. Both of you wore Christmas PJs. We ate lunch at a little cafe and David gave Daddy lots of hugs and Nathaniel made cute faces.
Today, a magician made David laugh. Nathaniel ran around the train station screaming with joy. We waited in line for the Katy car and got on and looked out the window with wonder and joy. We listened to Christmas music and heard the story of Polar Express.
Today the conductor signed our copy of the book. They gave us cookies and hot chocolate. We waved at Santa and his elves. We got our fist Christmas present from Santa. We waved our jingle bells and listened to their chime.
Today we laughed and laughed and laughed. We hugged. We shed tears of joy. We hugged some more. Today we were deeply grateful for our life. For being together. For the magic of Christmas. And the magic of little kids and their joy.
Today we made a collection of new memories. They will live etched in our hearts for a long time.
Today was a most magical day.
On the back, I put this photo of both kids laughing. I love these joyful blurry shots.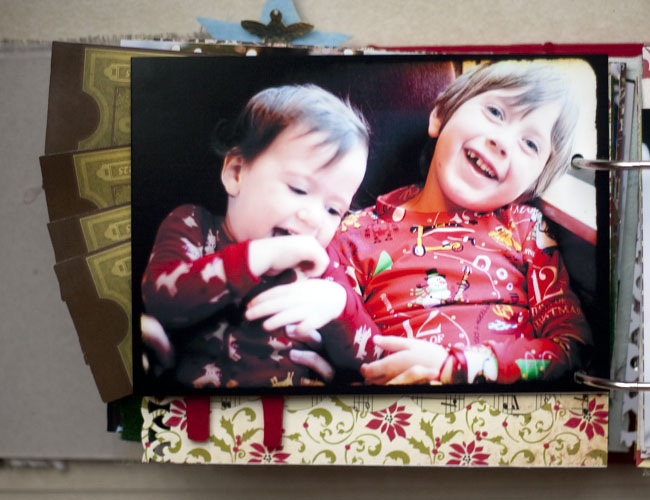 The second 5×7 has a photo of Nathaniel looking at the bell.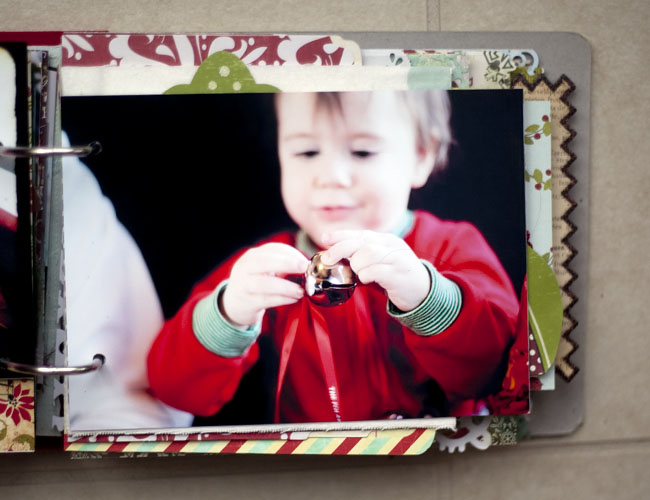 and on the back, I collaged a few more photos from the day.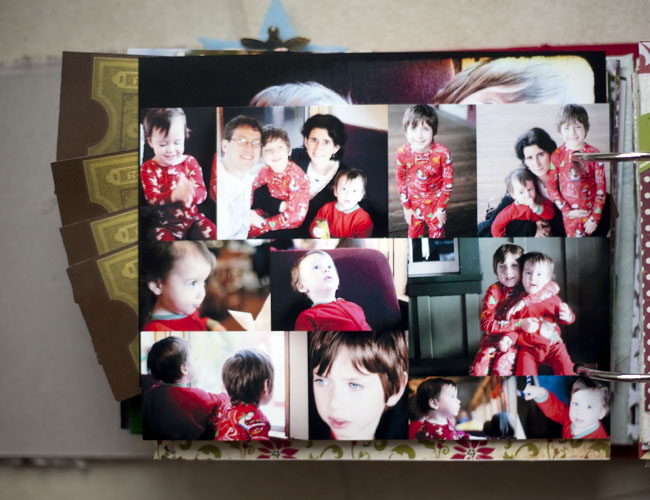 and here's the little boy very excited and curious when I take photos of these pages: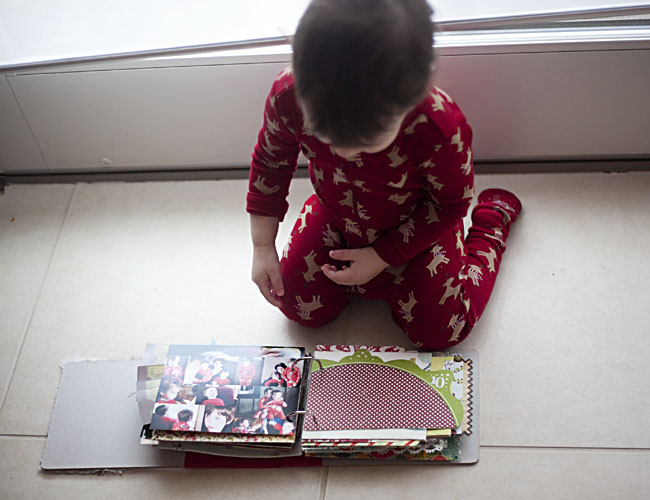 And that's day nine.