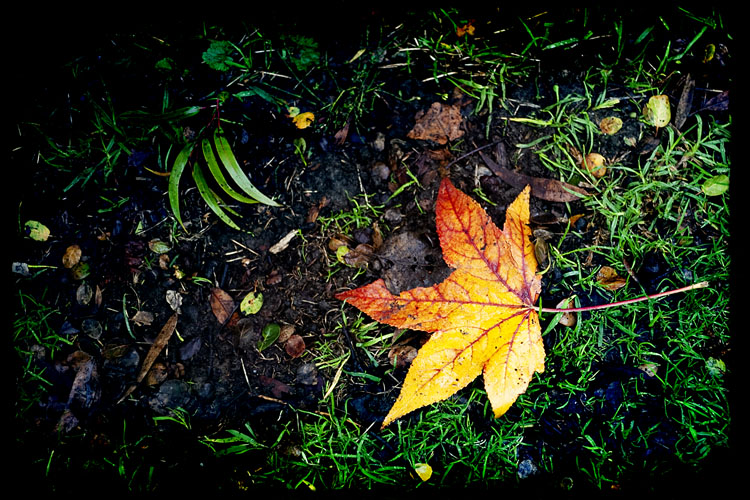 Another lovely day at the karenika household. I woke up, read to David, did my pushups, ate breakfast, did my exercise and then sat down to make my todo list. Nathaniel and David played in the meantime and when I saw him with the hat on, I grabbed my camera. Seeing me, he smiled.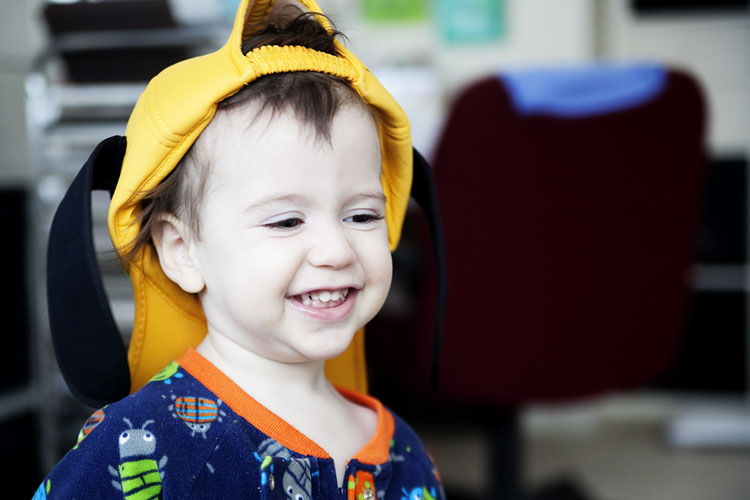 And since he wasn't running away I kept snapping.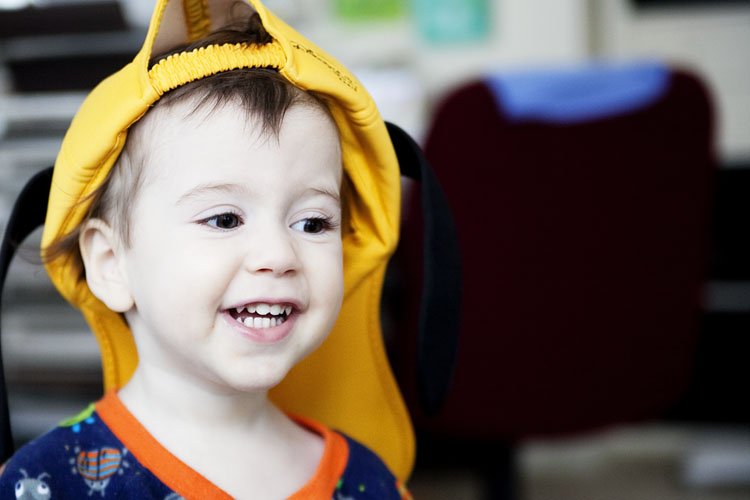 I love how the hat is backwards.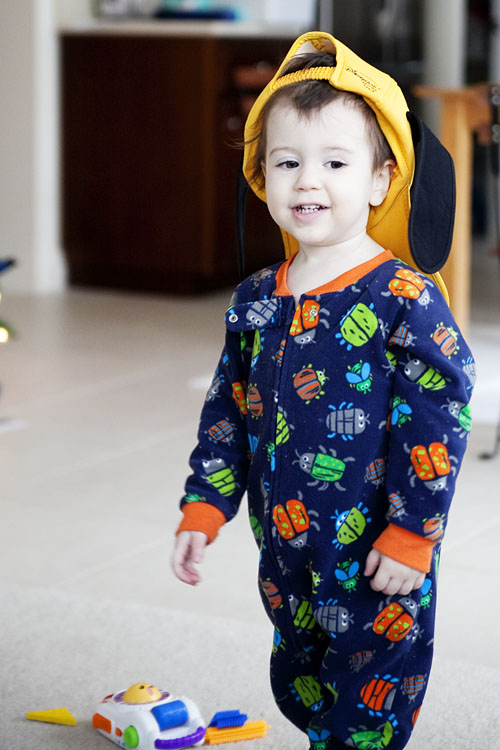 Goofy, walking away.
When he went down for his nap, David and I played with mega blocks he got for Christmas. We also did his spelling workbook. He made some lego creations of his own while I did my todo list items.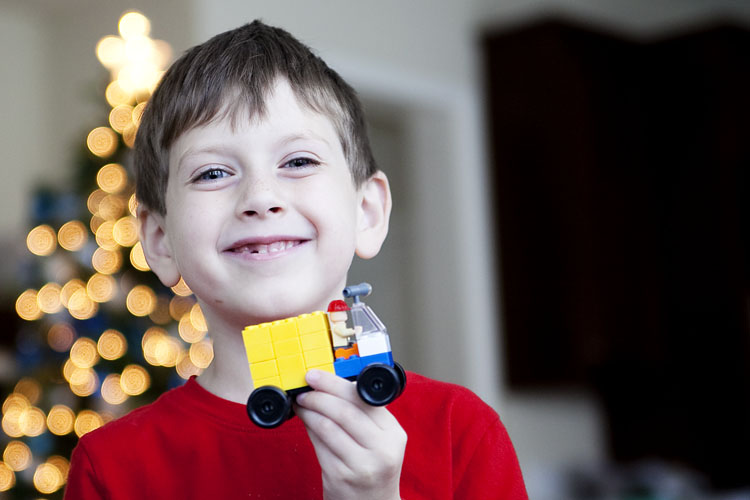 And then the baby woke up and we did another huge chore I'd been putting off for a long long time. We folded all the laundry and put it away and we moved all of David's old (too small) clothes to Nathaniel's room. We packed up all of Nathaniel's old (too small) clothes and put them in boxes and rearranged everything just right. It took a few hours but I felt so good at the end. This was something I'd been putting off for a long time. And then I came downstairs and did another thing I've been putting off for a really long time so I feel like today's a huge success already. I am now off to go paint my portrait for the day and then my hope is to do one more big thing that's on my list. Let's hope it happens.
Thank you for all your kind comments about my projects, I really do hope that you'll join me in one or more of them. It's always always more fun when more people play along.
Three Things I'm Grateful For:
1. I have more happy mail coming both from The Girls' Paperie and from Pink Paislee. I am itching to scrap some non-holiday stories and very excited to get wonderful products to play with for the next few weeks.
2. I am grateful that I crossed of some big todo list items today. Things that had been transferred from day to day for months.
3. I am grateful that I added the pushups to my exercise routine. I cannot do a pushup to save my life but even the half ones I'm doing seem to be working because my arms and abdomens are in a lot of pain.
Three Things David's Grateful For:
1. I am grateful that i played on the didj {* his pick for the journal}
2. I am grateful that I get to watch a lego movie with daddy
3. I am grateful that i helped mommy put away the laundry