Yes, super-long title this time. I like having fun with my titles.
This layout is for Write.Click.Scrapbook's April Gallery. The theme is to scrap those not-so-perfect photos. I couldn't find photos less perfect than these if I tried. Photo booths fascinate me and I love them. I love all these photos so much. So I am really glad I had an excuse to scrap them.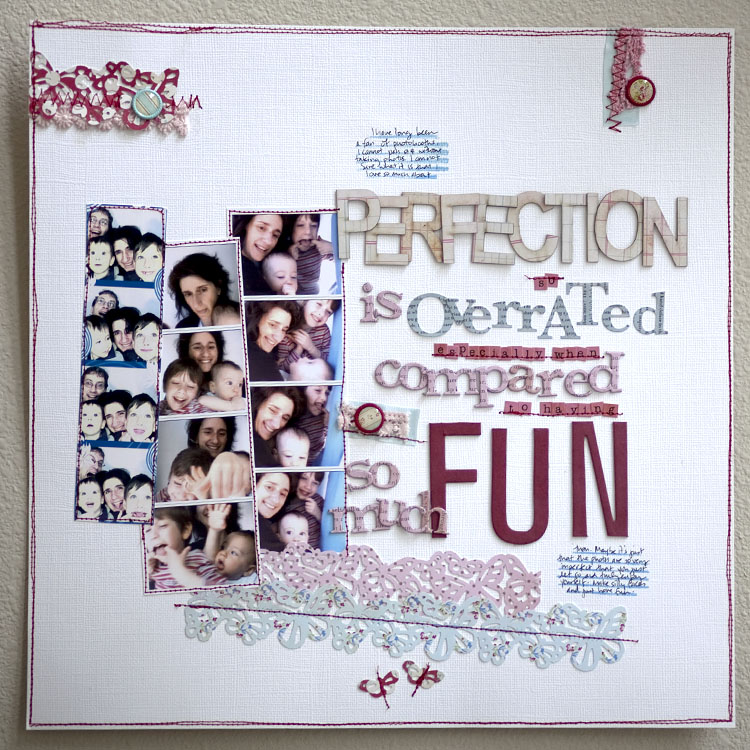 Journaling Reads:
I have long been a fan of photo booths, I cannot pass one without taking photos. I am not sure what it is that I love so much about them. Maybe it's just that the photos are so very imperfect that you just let go and truly enjoy yourself. Make silly faces and just have fun.
All products are The Girls' Paperie.