As I explained a few weeks ago, the goal of this project is to spend some time with Nathaniel, just the two of us, so he can have projects with mommy, too. I plan to keep this project simple and fun for both of us. So, Friday night, I printed some letter sheets and bunch of things that start with the letter A. I cut them all up and then yesterday, Nathaniel and I glued them down together to create this simple page:
We talked about each of the words and then differentiated between big A and little A. Then he colored all the A's on the left side and asked me to color the one on the right side. And we were done.
Here he is coloring: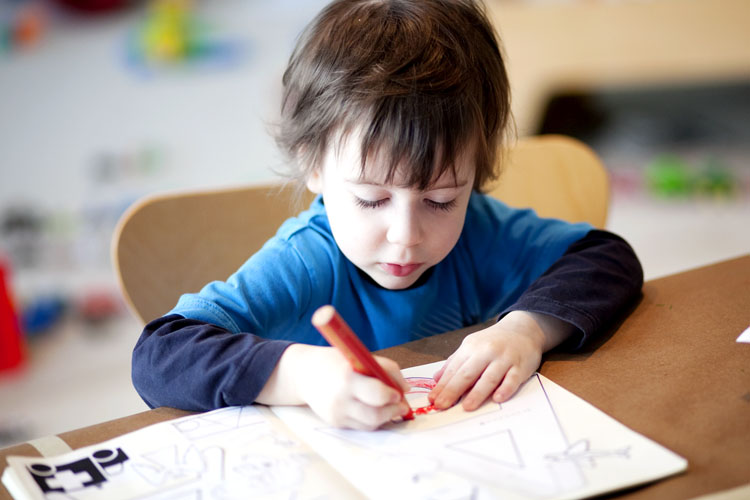 After we were done, he said "Fun, Happy." So I took that as a good sign that this project is going well. Simple and fun. That's the plan.
---
Letters with Nathaniel is a weekly project for 2012. You can read more about it here.