This is a layout I made for Maya Road for CHA.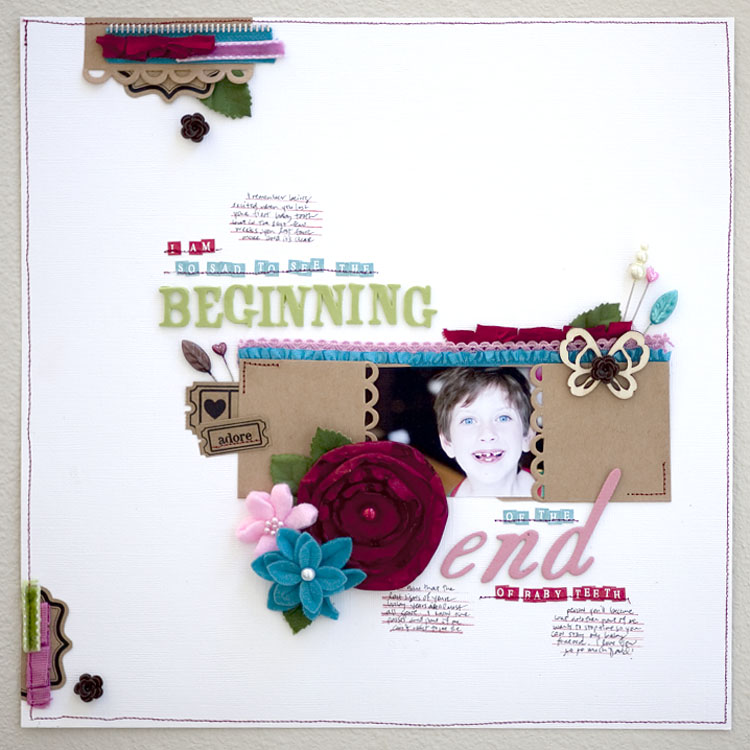 And the journaling says:
I remember being excited when you lost your first baby tooth. But in the last few weeks, you've lost four more and it's clear now that the last signs of your baby years are almost all gone. I know time passes and part of me can't wait to see the person you'll become but another part of me wants to stop time so you can stay my baby forever. I love you so much David.
details: