And here's the spread for week twenty-nine: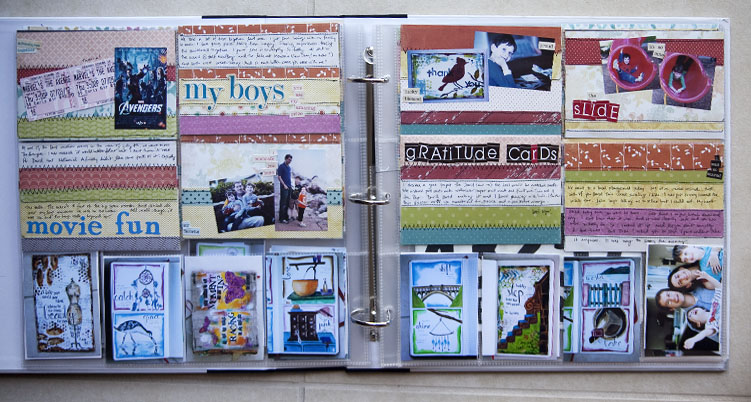 here's a closer up of the left side: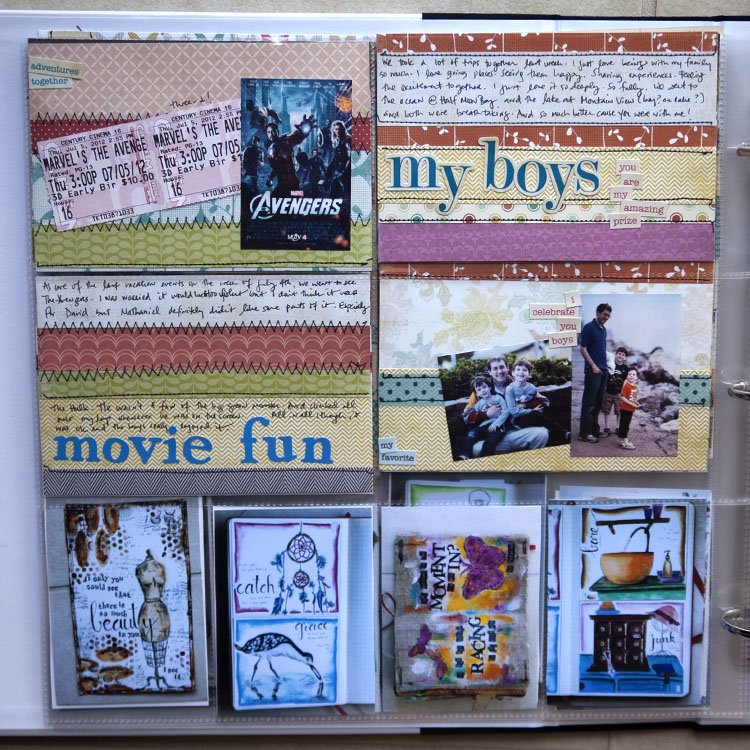 The first story here is about watching the Avengers and the other one is about how much I love my boys.
And here's the right side:
The first one here is about a new project David and I are doing and the second one is about the playground we went to and the closed slide that made me nervous.
Art along the bottom as usual.
Another great week. Happy Savoring.
---
The Savor Project was supposed to be a weekly project for 2012. You can read about my setup here.