and here's this week:
This week is a spread.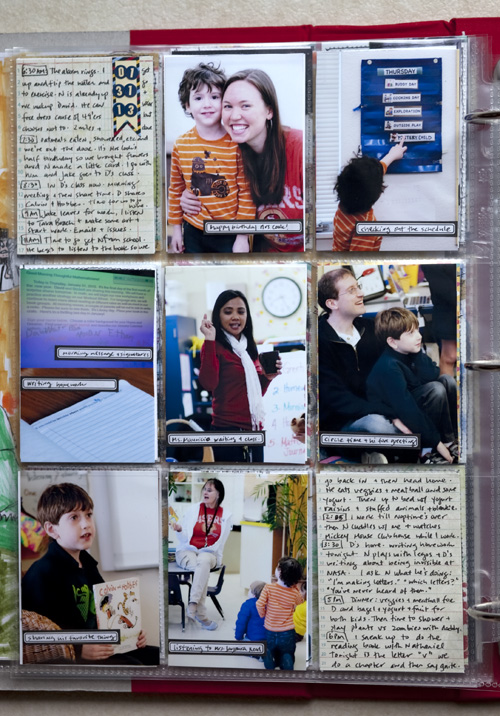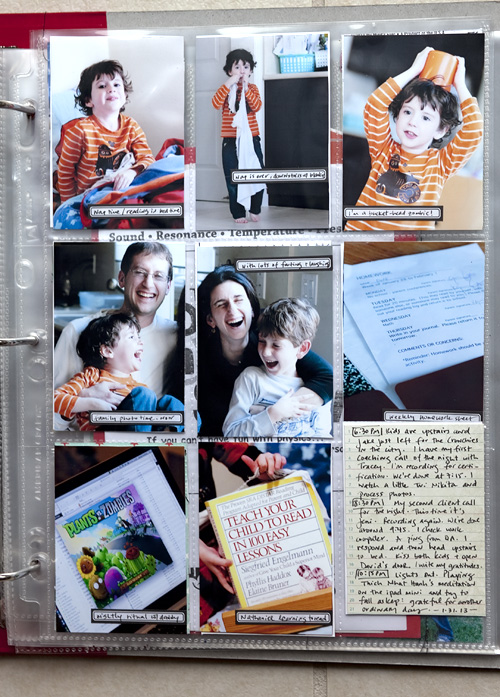 I decided to do a day-in-the-life a few weeks ago. So I took photos, wrote it all up and then put it in my book as a two-pager. Here it is. Nathaniel at school and with his teacher. David sharing his favorite book with the class. Nathaniel playing at home. Family photo. Playing plants vs zombies. And learning to read. An ordinary day in our life. A perfect addition to my book.
See you next week!
---
The Savor Project is a weekly project for 2013. You can see a detailed post on my goal and other details here.