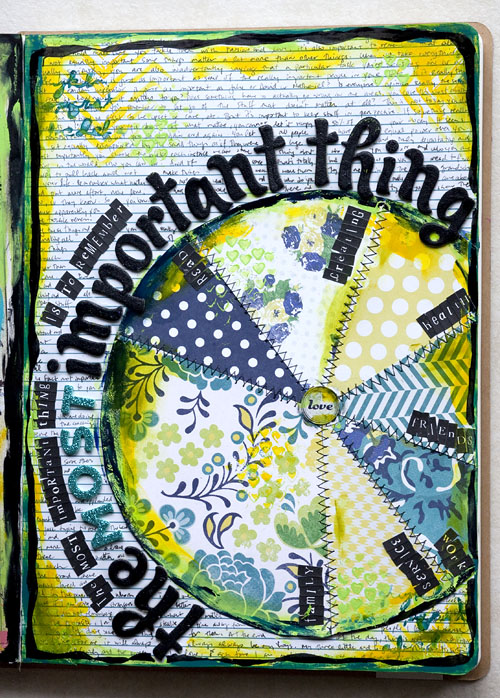 This is another page I originally made for My Mind's Eye. It says: the most important thing is to remember the most important thing.
Another quote from Tara Brach and one that I want to remember.
I actually wrote a longer blog post about this one a while back. When I was talking to my coach, I had this idea of a pie chart showing what I care most about if everything I care about could fit inside a circle, how big would each slice be?
So this is my visual. It's a bit less like what I originally imagined but I still like it.
The sections I have are:
creating

health

read

friends

work

service

family
I think this one might be worth doing again at some point. I feel like the categories might be slightly different even now. OR maybe not.
Either way, for now, I still love this. It helps me keep things in perspective. It helps me remember to prioritize what matters most.
---
Remember This is a project for 2014. You can read more about it here.