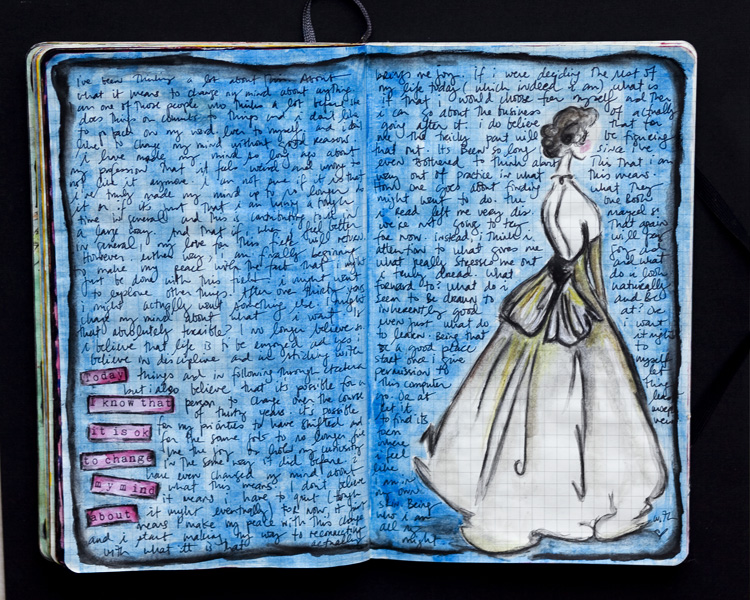 This week's inspiration comes from this pin. I am obsessed with figure sketching lately and I loved this one.
I drew this girl in pencil then drew again with 0.005 micron and finally i drew over both with my Stabilo All and used the watercolors to pull the color all over. The background is blue watercolors.
prompt says: today i know it is ok to change my mind about
I wrote about what I like to do.
---
Today I Know is a project for 2014. You can read more about it here.