Here's today's mantra: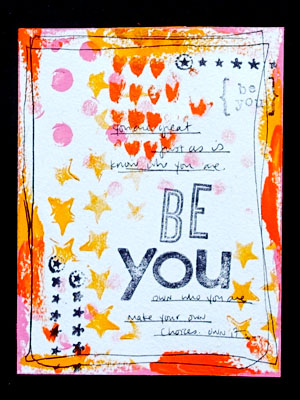 Another core desired feeling: be true to me. I want to be me. Unabashedly.
I have so many issues around this one. So many wounds. So many voices in my head that tell me there's something wrong with who I am and that I should aim to change: the way i look, the way i talk, the way i behave. Change everything if I want to be loved.
And yet, there's a strong pull inside me to be me. I feel like even though I feel bad about it constantly, I still always choose to be me. I don't want to give up being me.
So instead of fighting it, i just want to own it. Step into being me. Not just be ok but be totally happy to be me. Thrive as me.
I want to choose me.
---
Daily Mantras is a Monthly Project for June 2016. You can read more about my projects for 2016 here.