Here's today's mantra: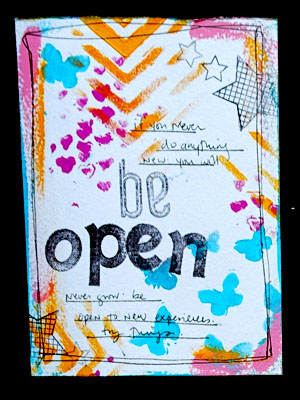 Life is full of possibilities. Full of people, opportunities, challenges, surprises. I want to be open to all of them. To other ways of thinking and being. I want to be open to what life might bring. Open to doing new things. Open to change. Open to things that seem crazy. Open to trying. That's the only way I will get to grow, evolve, see what I might love.
I also want to be open to receive. To let others' love wash over me. Their kindness. Their friendship.
---
Daily Mantras is a Monthly Project for June 2016. You can read more about my projects for 2016 here.