Here's today's mantra: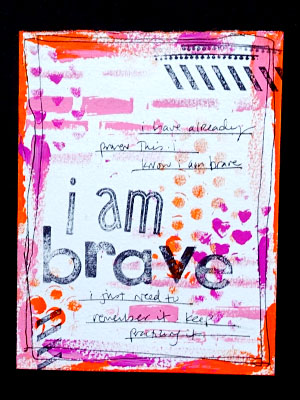 This is similar to day three. Thanks to my OLW last year, I learned that I am indeed brave. I have all the courage I need. I put my mind to something and I do it. So all I need is the little voice in my head that reminds me that I am already brave. I am brave.
And onward I go.
---
Daily Mantras is a Monthly Project for June 2016. You can read more about my projects for 2016 here.