Here's today's mantra: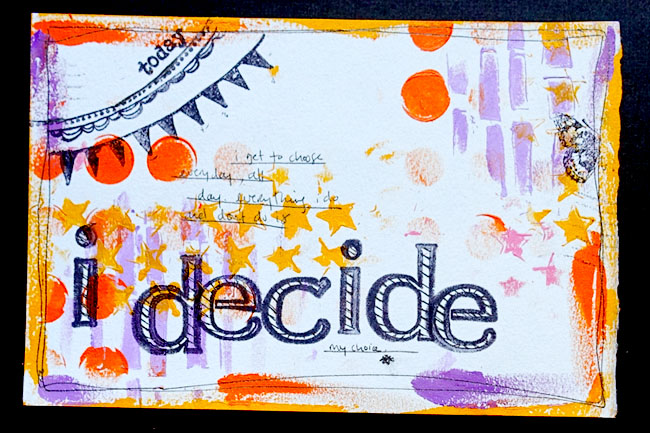 This one is here to honor my word. To remind me that every step of my life is my choice. I decide what to do next, I decide how to feel, I decide who to be, I decide where to go, who to choose, what I see, what I hear. What I remember. What I believe.
I decide every moment of every day. Not what happens. But what I make it mean.
It's all up to me.
---
Daily Mantras is a Monthly Project for June 2016. You can read more about my projects for 2016 here.