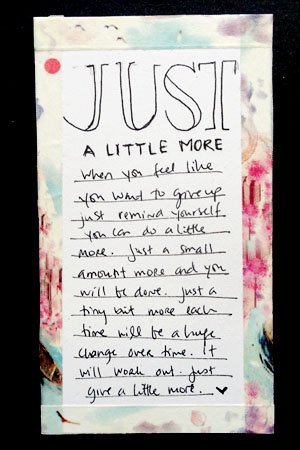 This card says: Just a little more. When you feel like you want to give up, just remind yourself you can do a little more. Just a small amount more and you will be done. Just a tiny bit more each time will be a huge change over time. It will work out. Just give a little more.
drop by drop. one step by one step. a little more and next thing you know, you can do it!
---
Twenty Mantras is a Monthly Project for October 2017. You can read more about my projects for 2017 here. You can read about the start of this project here.