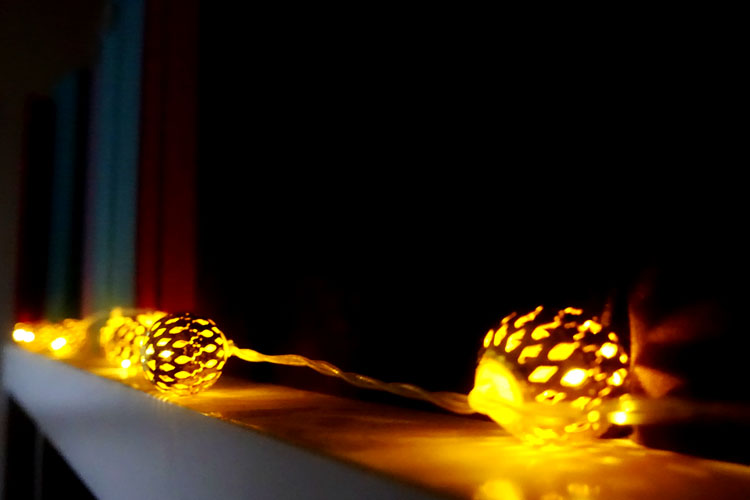 My goals for the blog in 2016 were relatively contained and that worked relatively well for me. Here's some of what worked well:
Monthly art projects: I did indeed make 20 pieces of art each month. I loved all of them. Some months were really small and none of the months were really big but I loved them all.
Living Intentionally and Weekly Reflection posts were my favorite and even though I have some 15 weeks off in the middle of the year, I loved doing these and feel that they were the strongest contributors to my year of choosing wisely.
Stories from 2016 were lovely. Intermittent at times but I have 46 stories that would otherwise have never been told.
Today I Choose was a bust. I just didn't have the time to do the sketches or even the journaling. This was lovely while it lasted but I couldn't keep up.
Reading – well this one wasn't a problem. Actually it sort of was in a different way but more on that in another post.
So all in all, 2016 wasn't terrible considering the goals I had. I sketched, lettered and used a lot of watercolors. I worked on my health some but really nowhere nearly enough. I reflected and set intentions. I didn't journal daily. I didn't paint enough but I told some stories. I didn't take enough photos but I read a lot. You win some, you lose some.
Areas to Improve:
Nutrition, exercise, self-care
Schedule
Reflection:
OLW & Core Desired Feelings – how much I am honoring them
Daily journaling
Things that Make me Happy:
art time
photos and telling our stories
reading
For 2017, I decided to keep the same structure, sort of, with more of a set focus on my core desired feelings.
Monday: Living Intentionally: This is the same as last year. I want to think purposefully each week and set goals, choices, projects for just that week. I try to write these on Sunday nights. These help me be more mindful. They will also help me identify ways in which I can shine.
Tuesday: Stories from 2017: I will give this one more try in 2017. Let's see if I can do it. I think it will also help me take more photos from my life. It helps me feel grateful and present.
Wednesday: Nourish – This is something I want to make a main focus in 2017 so I want to do reflection specifically around ways I am choosing to nourish my mind, body and soul. I plan to have a specific format for this.
Thursday: Books This Week – I will talk about the books I read this week. Or recently. If I haven't read anything new, I'll talk about something else. Maybe what I want to read? 🙂
Friday: Weekly Reflection: This, too, is the same as 2016. These posts help me to reflect on what worked and what didn't work so I can set proper intentions for the following week.
These are the only weekly projects I will commit to. And even these I might do more irregularly, we'll see. These all mean something to me and I'd like to do them and I believe almost all are pretty doable. We'll see what surprises 2017 has in store for me.
For art I'd like to do what I did last year.  20 items a month. I don't have something in my pocket like I usually do for January so we'll see if I can hit the ground running this year but I will do the best I can. Here are some preliminary ideas of some themes I might do.
Lettering
Collage
Sketching
Doodling/Zentangling
Mantras/My Word
Art Journaling
Quotes
Photo a Day
Month in the Life?
Watercolor Blossoms
Faces
December Daily
Fashion Ladies
Line Drawing
Chalk Art
All of these might happen, none of them might happen. I might repeat projects. I might do wildly different things. I commit to doing something but I reserve the right to change my mind.
Here's to a wonderful 2017.  Here's to doing more art. Here's to making time to enjoy art. Here's to learning new things. Here's to practicing more. Here's to reflecting. Being intentional. Creating a positive cycle. Here's to shining inside and out.