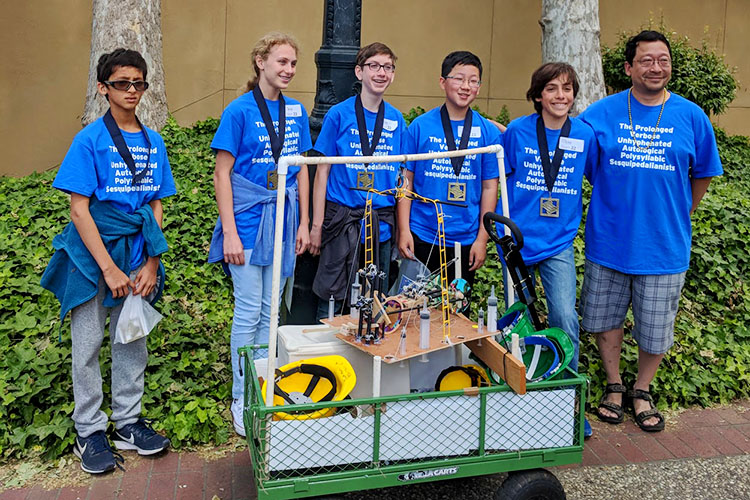 I forgot to capture the Tech Challenge which was a few weeks ago. This year's challenge was building a contraption that can withstand a huge drop and then can deliver a penny to a specific location. All without using batteries.
I was the least involved this year so I didn't really see what they built until the day of. And their name was the best this year: The Prolonged Verbose Unhyphenated Autological Polysyllabic Sesquipedelianists. Isn't that amazing?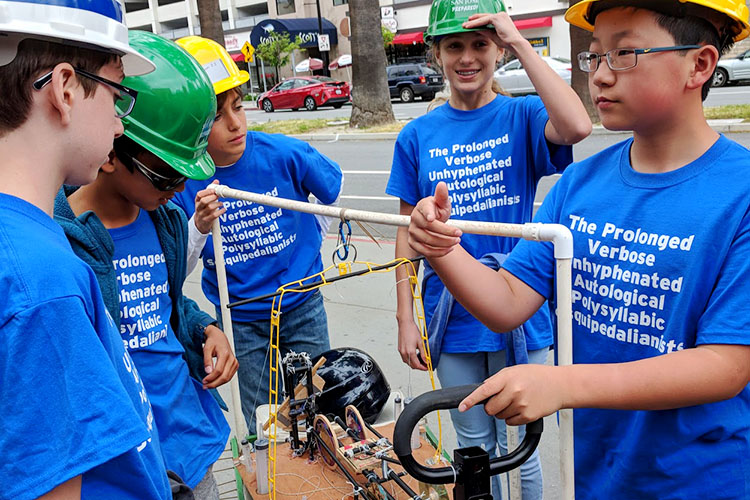 They always get interviewed first. No adults allowed.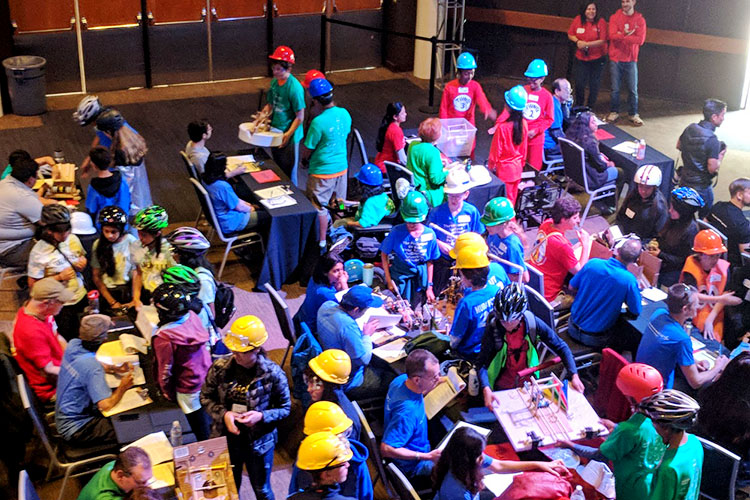 Here they are in line, waiting to come out.
And the challenge. They beat it twice in a row. Perfect both times.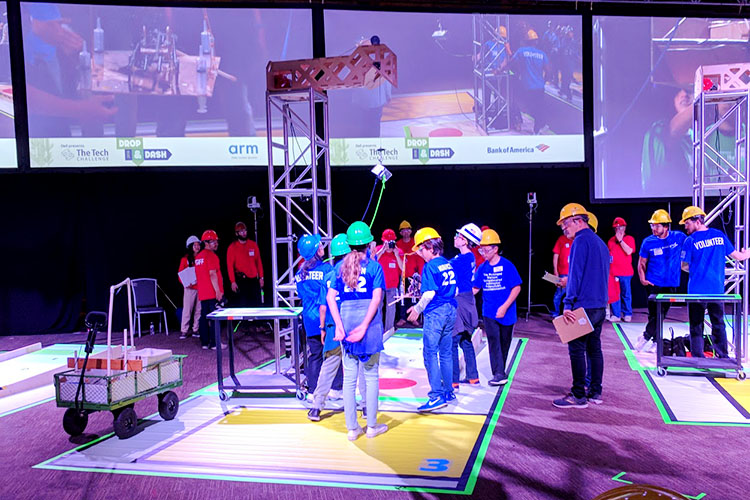 And they won! Outstanding Device Performance. It was so wonderful to see them win.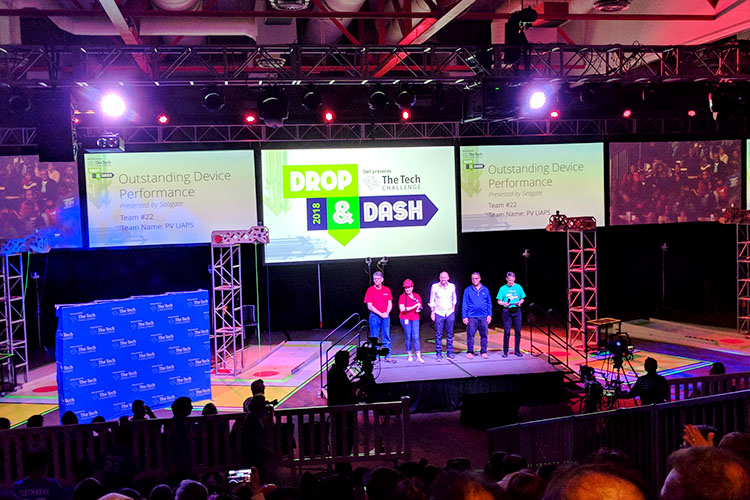 Another wonderful year. So grateful.
---
Stories from 2018 is a year-long project for 2018. You can read more about my projects for 2018here.