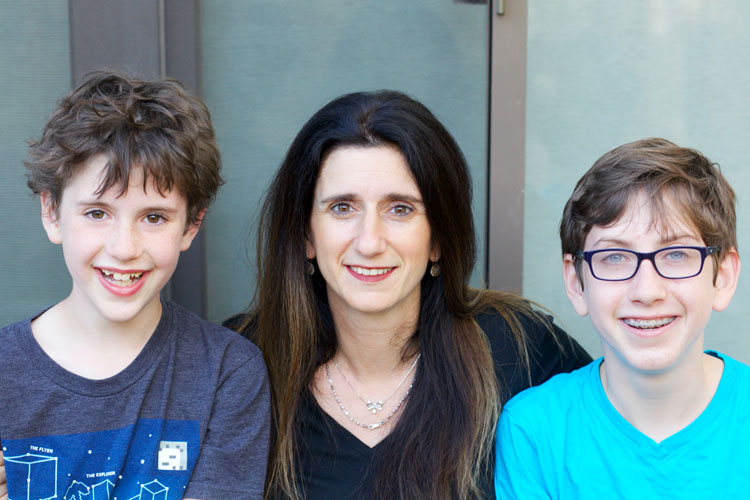 Weekly Intention: This week is the first week of summer for my kids. Nathaniel has Raspberry pi camp all week and we have scattered and mixed travel schedule this week to go see family. I am both excited and overwhelmed at the idea because we then come home briefly before we embark on our logistically tricky summer vacation. So I am a bit worried about how everything will unfold for the next few weeks but I am also trying to be zen about it all. Zen is not something that I'd associate with me so my intention this week is to enjoy the week I have, get some self-care, some quiet time, some family time, and a bunch of work done. Let's start with that.
This month's intention is: A Stronger You: This month involves travel. Kids at home. Lots of chaos and also wonderful. It will challenge you and you will use the time to get stronger. You will also focus on yourself as needed. Take walks. Self care. It helps to have been going to the gym but I will need a plan for the travel so I'll spend some time working on that this week.
One way I will stretch this week: the travel and coordination will stretch me.
One boundary I will set this week: i will work less this week and keep some self-care time.
This week, I will focus on pleasing: me.
One new thing I will learn this week: maybe i can do some more italian this week.
One area where I will go deeper this week: making a plan for the summer for the kids.
What do I need to sit with this week? with the fact that i am still not feeling altogether here. it's been a long may and likely will be a long june/july. i need to really work on journaling and being present and looking for the joy.
I am looking forward to: seeing my nephews.
This week's challenges: coordination, juggling life/work, travel
Top Goals:
Work: get strategy sessions organized. allyship focus. catch up.
Personal: exercise, good nutrition, selfcare, sleep
Family: our trip, summer plans for the kids
I will focus on my values:
Love: love for myself this week. i need it.
Learn: maybe i can try one more new class at work this week.
Peace: peace with the fact that june/july will be a bunch of travel and see if i can enjoy it
Service: to the kids and their summer plans this week
Gratitude: for having people love me so much despite my crazy
This week, I want to remember: that i am not really traveling much until end of june and i can enjoy all the days in between
---
Stronger Than Before is a year-long project for 2018. You can read more about my projects for 2018 here.