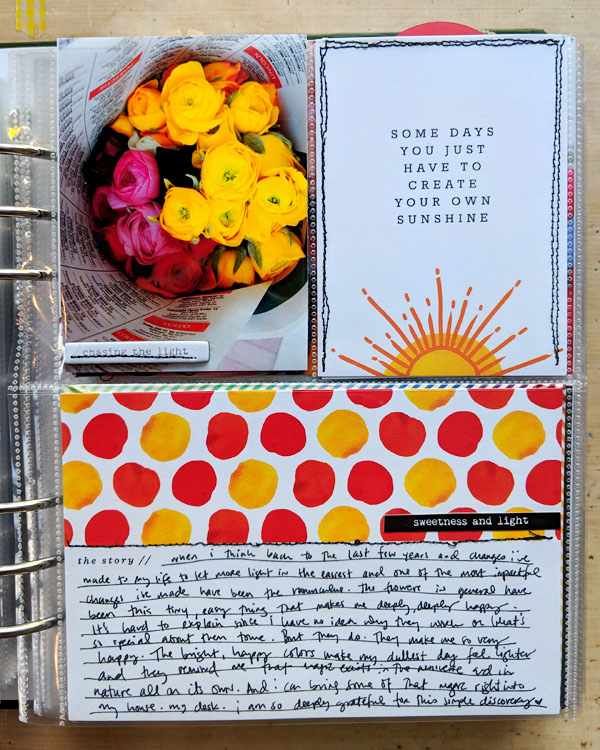 Midway through 2018 I decided to subscribe to Ali Edwards Story Kit to help make a travel album I was hoping to put together. I decided to buy a 6-month subscription thinking I could see if I used the contents for six months and subscribe longer if I did. I was hoping I could use a storytelling system similar to December Daily where I tell simple stories regularly and the sum of the parts would amount to magic like it does for DD.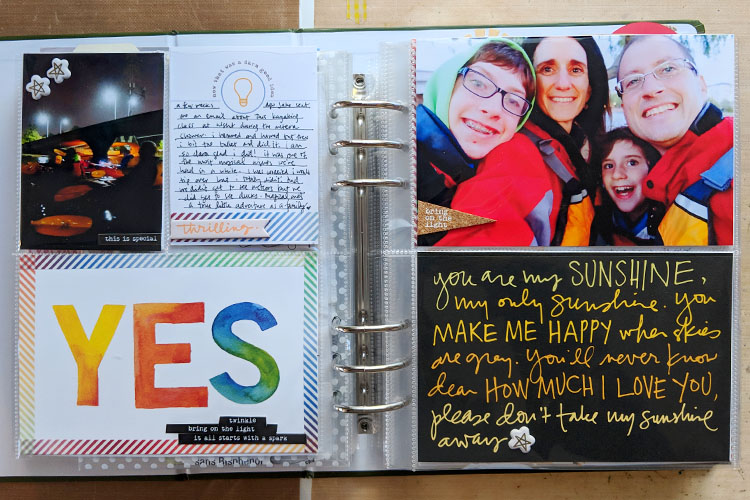 I was so right. As soon as I got my hands on these kits, I was completely inspired to tell stories again. I completed my 30-page travel journal and then made 44 other pages. I've loved how my book ended up. 
So my plan for 2019 is to share some of these 2018 pages with you and then make and share the 2019 ones as I receive the kit each month. These stories are a crucial part of my seeing the magic of our lives. 
---
Stories from 2019 is a year-long project for 2019. You can read more about my projects for 2019 here. Everything on the pages is from Ali's Story Kits unless mentioned otherwise.