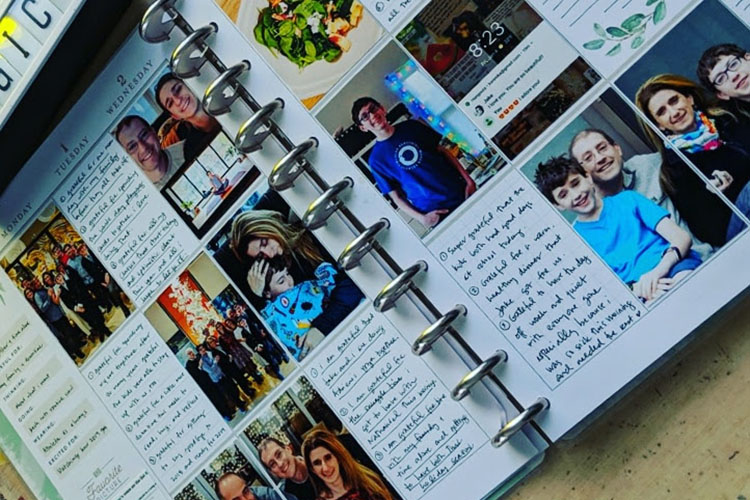 I spent a long time thinking about whether I wanted to continue this project from last year. After going back and forth, I decided there was a way I could transform it slightly and make it work.
After looking around for a long time, I liked this journal the best. I wasn't sure if it was going to be nice in person but it's absolutely beautiful. 
I take two photos a day of something magical in my life and then on the third box i write down gratitudes from the day. I know that the new science says this practice only works if we do it 1-2 times a week but I believe in daily or never so I am going for daily here.
Some days I might not get to it, or some weeks I might really fall behind in which case I'll do it weekly then 🙂
Here's to Seeing more Magic in 2019.
---
Moments of Gratitude is a year-long project for 2019. You can read more about my projects for 2019 here.