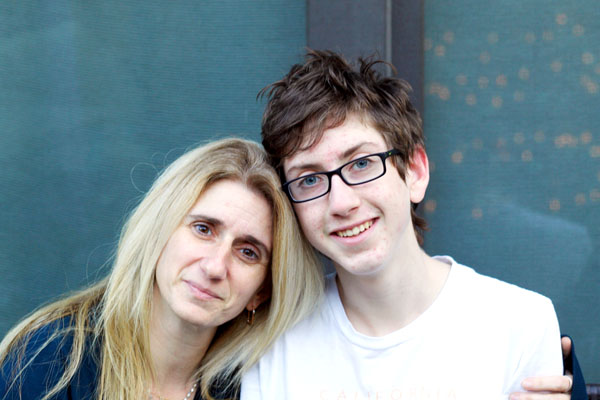 The Wildest Part of this Week was: Hmm this was a week of ups and downs. I felt on the edge the whole week and couldn't really articulate why. I ended up journaling a bunch and trying to take some steps forward. I also tried to get out of my head often with mixed results. Nothing super wild this week.
Top Goals Review:
Work:  I tried to get back into the groove of things. I did clean email. I didn't write up nbu but started to work towards it.
Personal: I didn't spent a lot of time trying to figure out a routine that works for me. I did walk every weekday morning.
Family: I started plans with with David and and I did spend time working with Nathaniel.
I celebrate: Can I say making it through? I was pretty anxious about going back.
I am grateful for: a little bit of breathing room in my schedule this week.
This week, I exercised: I did uphill walking (15%) 5 days, rock climbing 3 days, yoga twice, and that's it.
This week, I answered the Call of the Wild: very mildly. Took 3 meetings outside and did a walk with Nathaniel twice.
I embraced Silence of the Wilderness: I journaled on Monday morning and that was it. Pretty poor.
This week's Wildcard was: Hmm I think it was climbing Friday night since it wasn't in the plans and I just went for it and it was pretty awesome because I climbed only unrated routes and tried two overhangs.
I said yes to: walking in the mornings even though I am so tired.
I said no to: doing anything on Saturday.
Core Desired Feelings (leap, soft, release, join, delight) Check-in: Hmmm, I think I didn't lean into almost any of these this week. I need to find a way to make them more front and center in my life.
My mood this week was: on and off.
I am proud of: getting some work done outside of meetings.
I release: whatever i couldn't do. this week's laziness and falling behind in yoga.
Here's what I learned this week: if you want something you have to ask for it.
What I love right now: I love how kind my husband is. I am so grateful.

---
Weekly Review 2020 is a year-long project for 2020. You can read more about my projects for 2020 here.