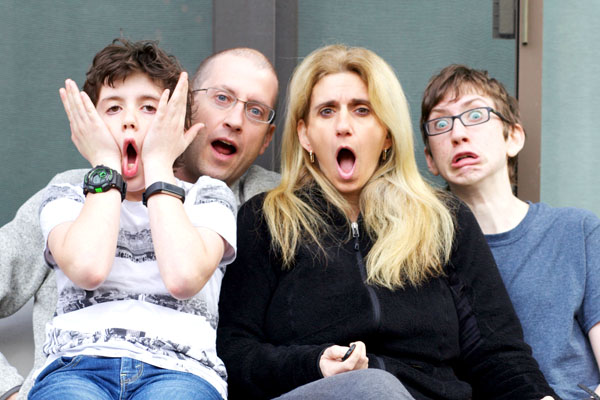 The Wildest Part of this Week was: As opposed to last week, this week went super fast for me. There was nothing super wild. I guess the wildest part was the night hiking Jake and I did on Saturday. It was not super long but it was dark enough that we had to put headlamps on to see. It was wonderful to be in the wild at night.
Top Goals Review:
Work: I only did one walking 1-1. I did clean email. I tried to get some answers but alas did not make a lot of progress here.
Personal: I also have yet to figure out a routine that works for me.
Family: I totally did not make long weekend plans so I am trying to make sure to climb, hike and read as much as possible to make up for it.
I celebrate: Going climbing in the middle of the day on Friday, it was awesome.
I am grateful for: a kind conversation at work on both Monday and Friday this week.
This week, I exercised: I did uphill walking (15%) 5 days, rock climbing 3 days, and took one night hike.
This week, I answered the Call of the Wild: still don't have this down. we went on a night hike on Saturday and did some climbing (belaying for me) on Saturday by the side of the road which was crazy.
I embraced Silence of the Wilderness: I did almost nothing this week. Trying to get into a better routine here.
This week's Wildcard was: Climbing Tuesday and getting those overhangs more right! Climbing in the middle of the day on Friday. Hiking at night. All of these were wildcards for me.
I said yes to: staying late at work both Thursday and Friday this week to catch up.
I said no to: starting my perf.
Core Desired Feelings (leap, soft, release, join, delight) Check-in: Hmm. I did leap a bit with Jake and lead belaying. I didn't release enough. I was delighted with David's interview that went well and I didn't find things to join yet. Doing so so on these.
My mood this week was: solid I think for the most part.
I am proud of: getting better at the overhangs.
I release: i would really really like to release all this insane anxiety i am carrying.
Here's what I learned this week: i am quite self-aware. thankfully.
What I love right now: I love all the climbing.

---
Weekly Review 2020 is a year-long project for 2020. You can read more about my projects for 2020 here.