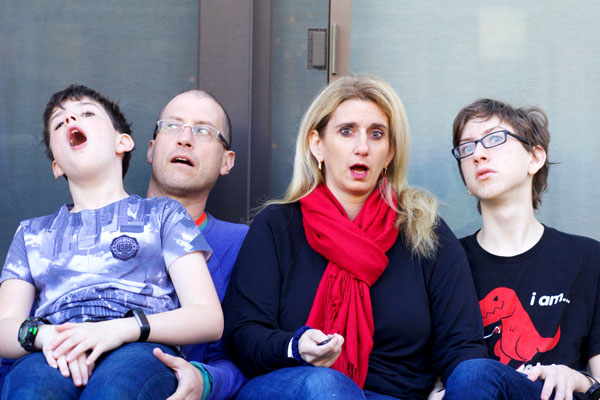 The Wildest Part of this Week was: This week was David's 15th Birthday! I cannot believe this boy is now 15 years old! Time passes way too quickly and it's just truly wild.
Top Goals Review:
Work: cleaned email but now it's a mess again. did not do draft 2. thursday went well. did not touch nbu doc.
Personal: have not figured out a routine that works for me. did nto journal. did not get into a groove.
Family: supported nathaniel and david and jake. celebrated david.
I celebrate: David and the launch this week.
I am grateful for: everything going relatively smoothly.
This week, I exercised: I did uphill walking (15%) 2 days and rock climbing 3 days. David and I walked a lot on Friday together.
This week, I answered the Call of the Wild: Also just 1 walking 1-1 this week. I am working on finding a way to go outdoors a lot more.
I embraced Silence of the Wilderness: i did a tiny bit of OLW journaling, I am hoping to do a bit more next week.
This week's Wildcard was: crazy things at work always. last minute table and chair buying for david. little crazy things. visiting david's elementary school with him.
I said yes to: showing up for David.
I said no to: doing email this weekend.
Core Desired Feelings (leap, soft, release, join, delight) Check-in: this year feels like it started slowly and poorly for me. i am trying to stay present and give myself grace.
My mood this week was: grateful.
I am proud of: my son. he's amazing.
I release: all my noise about how this year is going. i am letting it go.
Here's what I learned this week: all is well.
What I love right now: i am just so grateful for my family right now.

---
Weekly Review 2020 is a year-long project for 2020. You can read more about my projects for 2020 here.