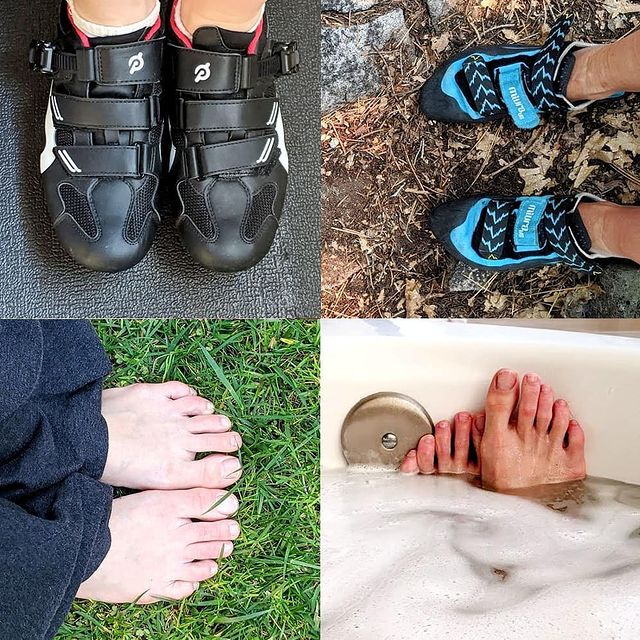 Year of Yes – 95
Today is the first day of #aepiecesofus and the first prompt is feet, so I thought about the four places my feet are happiest.
Biking more so I can get stronger.
Climbing more to both get stronger and to connect with my husband.
Taking baths to relax and be present and soak my feet so they can recover.
And spending time outside in the yard, barefoot so I can feel the earth and the grass and live in the sunshine.
So grateful for all of these places, opportunities and so grateful for my feet that enable all of these.
Yes to living life to the fullest. Yes to getting stronger and being present.
#yearofyes #karenikayearofyes #aepiecesofus