This week's craft was inspired by this (click photo for the source):
I am not nearly as talented as the original crafter but the great thing is David doesn't care! So I cut some pieces from colorful felt.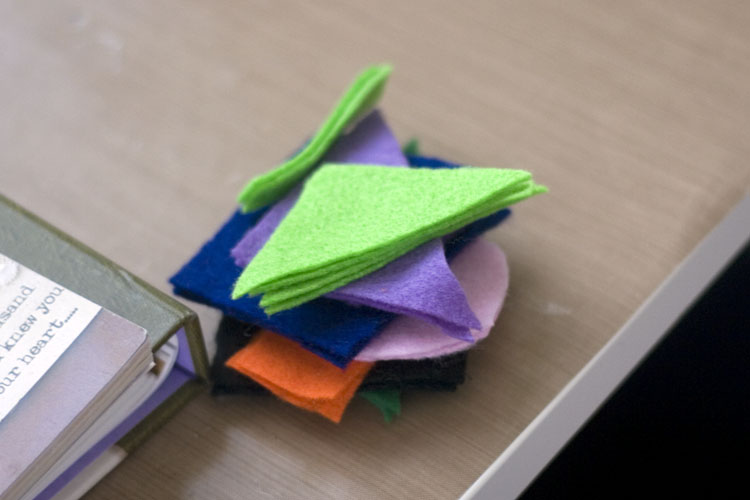 Stitched them and voila!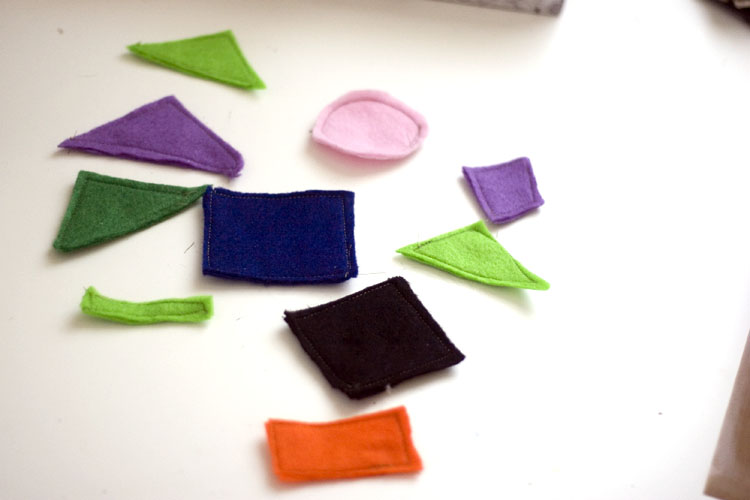 Yep, can't cut a circle or sew a triangle. But you know what? David loves them!