Since David and I haven't been crafting all that much lately, I thought it might be interesting to post some of our pages from the studying we've been doing lately. Apologies for the terrible quality photos.
For math, so far, we've been talking about places, comparing numbers, addition and subtraction: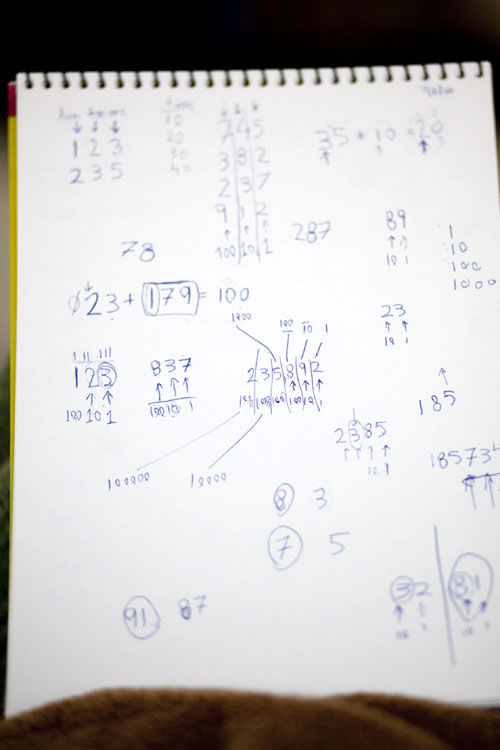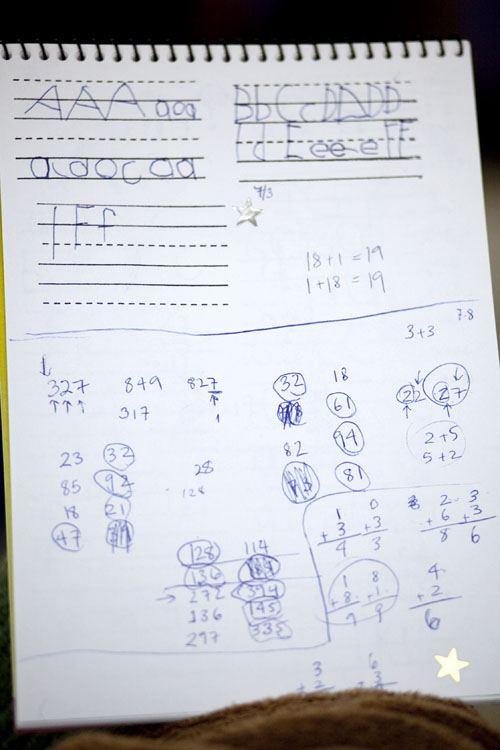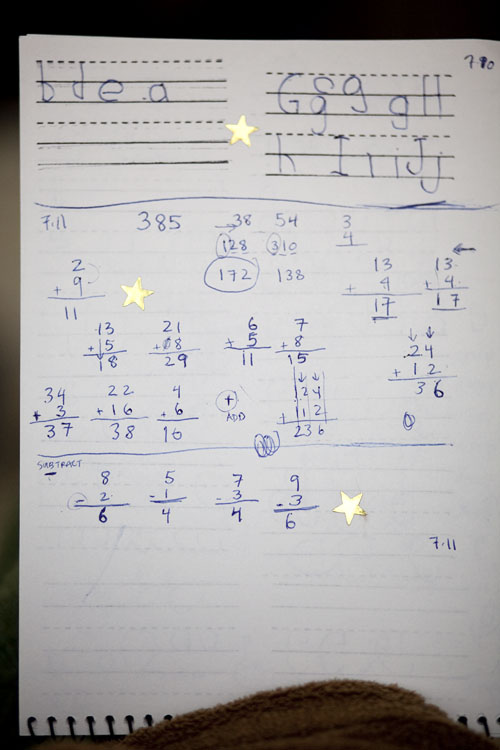 for writing, we're using lines from a stamp I have to practice upper and lowercase letters. So far, we've done a, b, c, d, e, f, g, h, i, j, and k.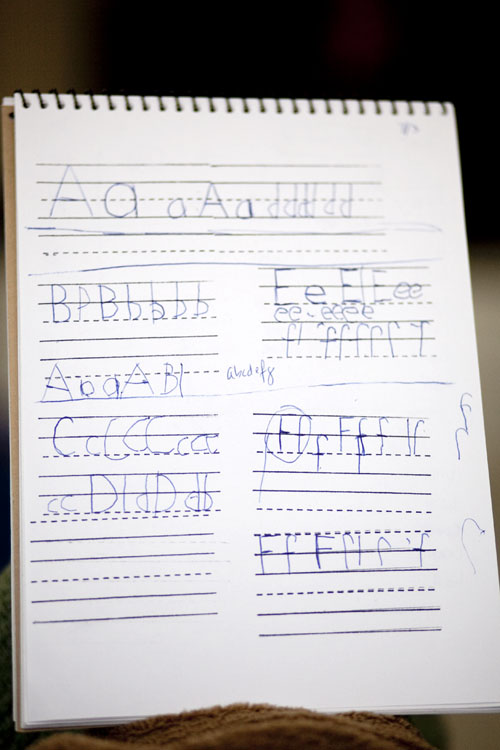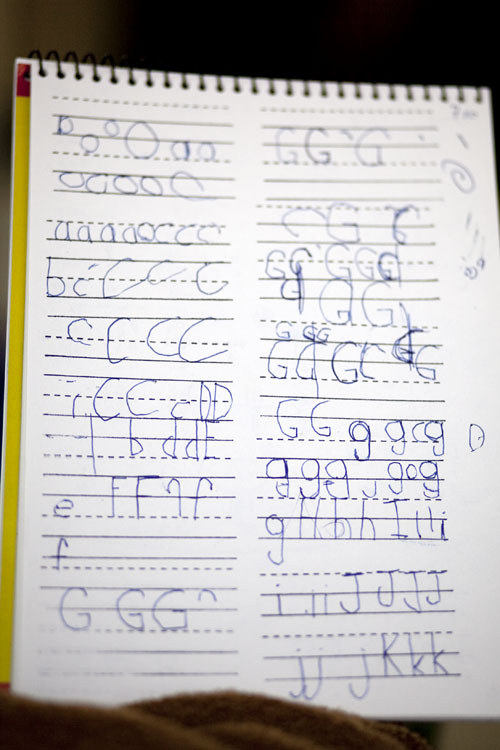 and we've been doing reading with 3 or 4-letter words. So far we've done b, c, d, f, g, and h.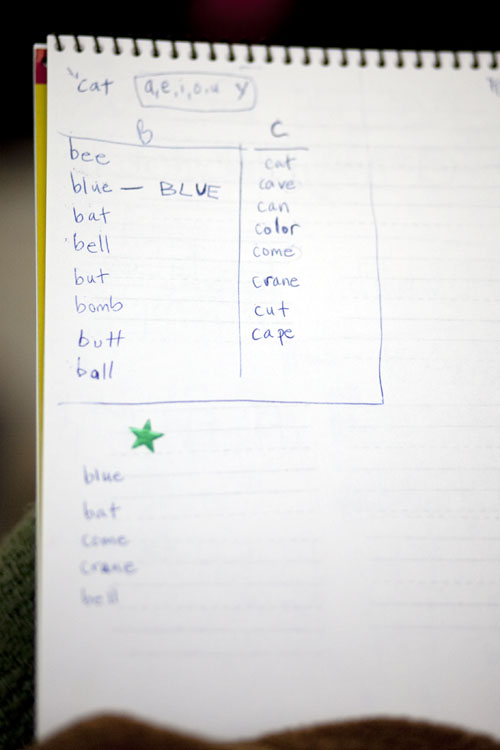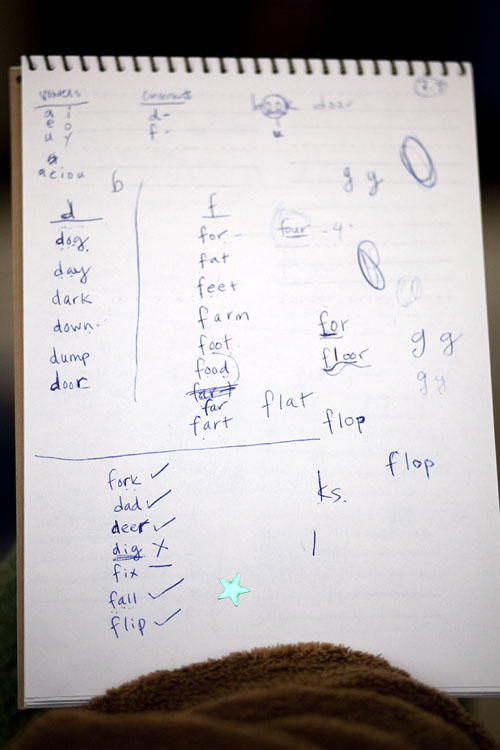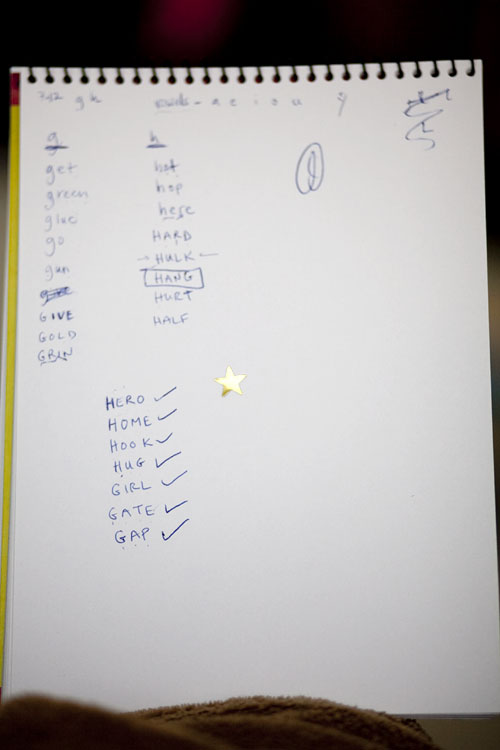 At the end of each session, he gets a mini-quiz and if he gets it all right, he gets a gold star, a little wrong is green star and then silver. We have yet to go below silver.
So far, so good.