This week's craft was another thank you card set and a little happy birthday one.
We gathered our supplies.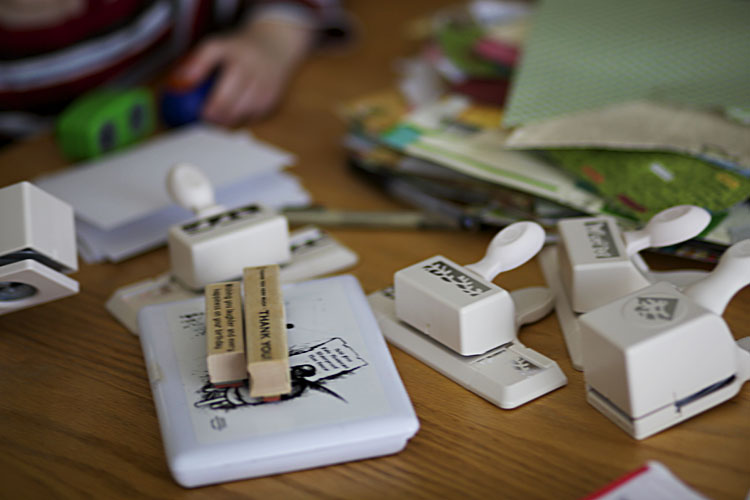 We wrote the insides first cause David had to write both his and Nathaniel's name.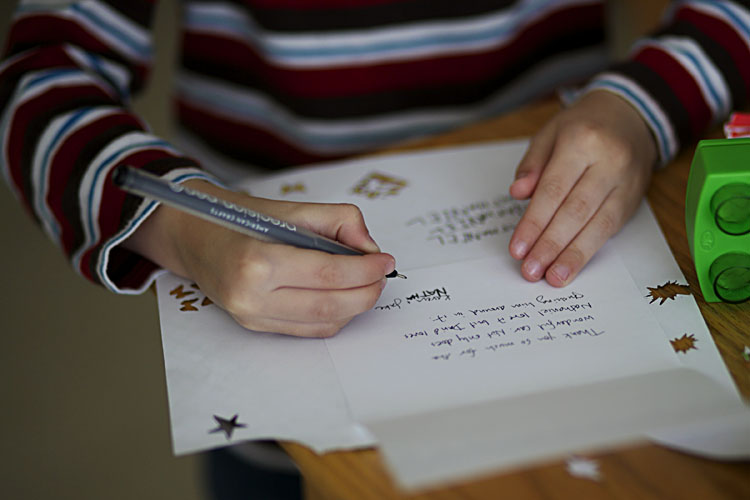 and he didn't do so well on the first try.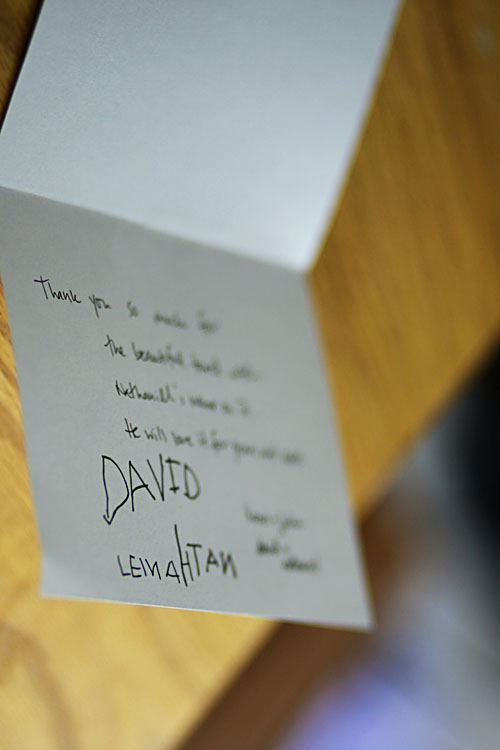 Then he made the card for his teacher's birthday.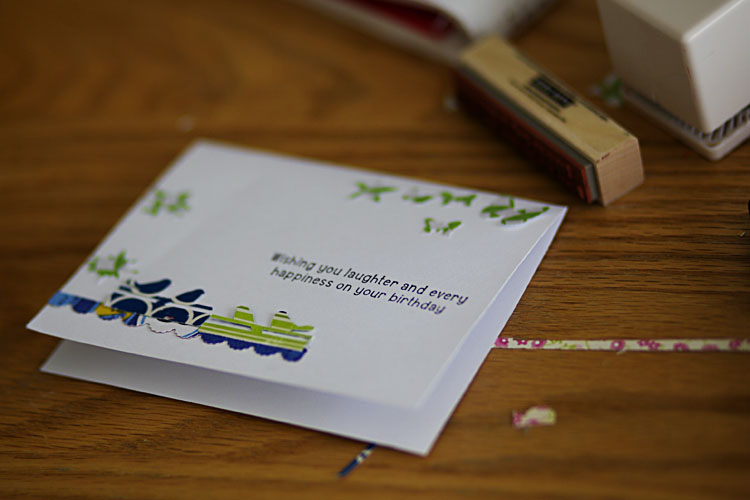 And wrote the inside all by himself.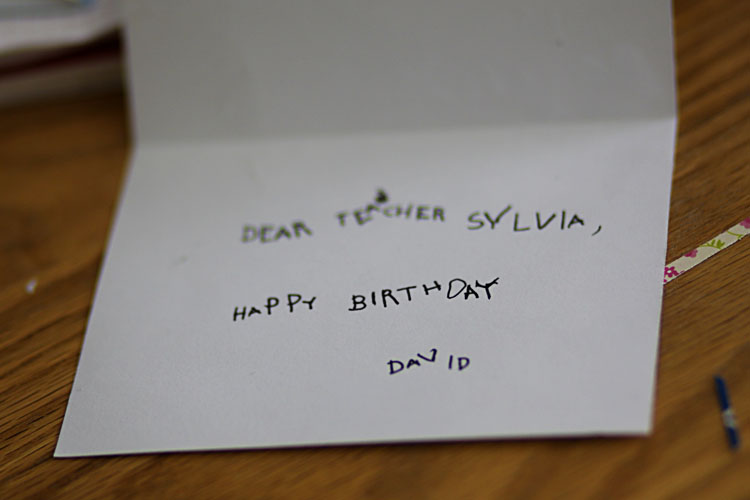 And then we finished the thank you cards.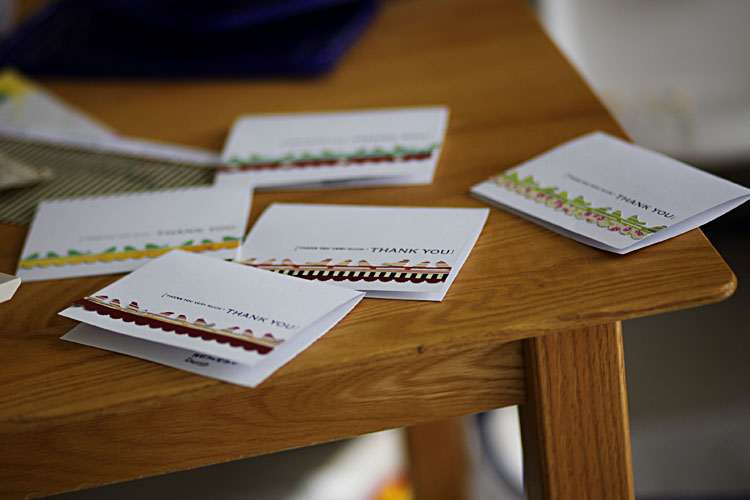 They were Nathaniel's birthday thank yous.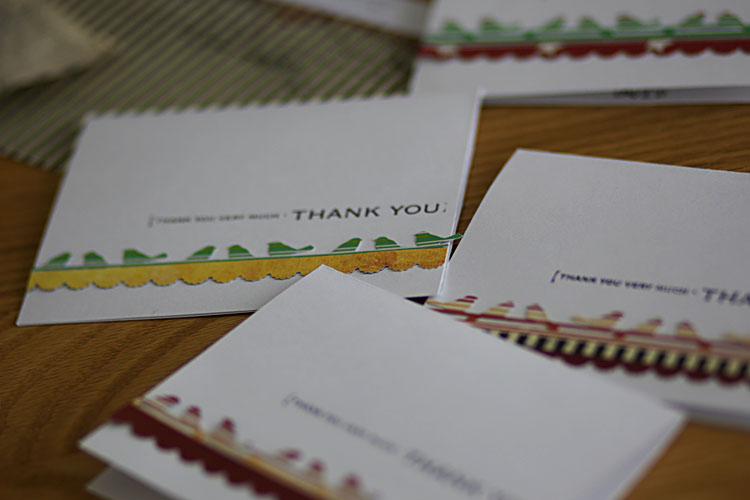 And that's it this week.