This week's craft was super fun and inspired by this (click image for source):
We got all the supplies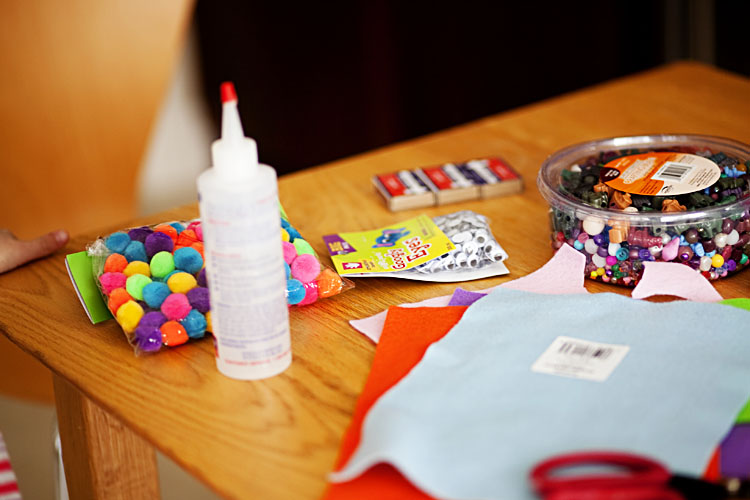 Wrapped the matchbox with felt and put a different one in the drawer.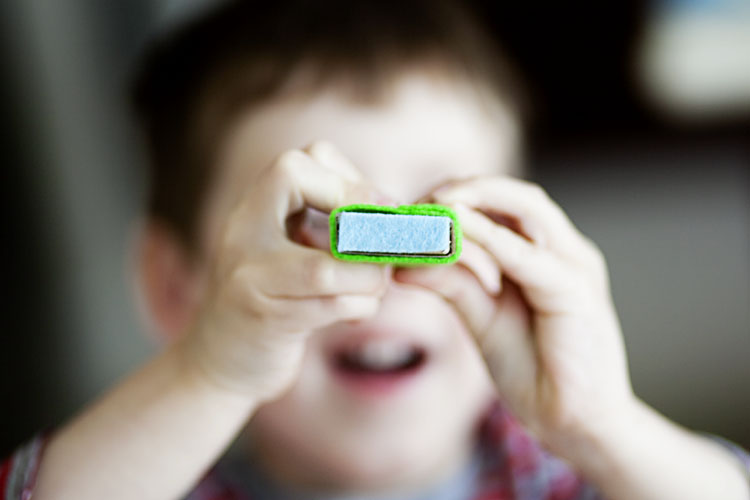 Another view.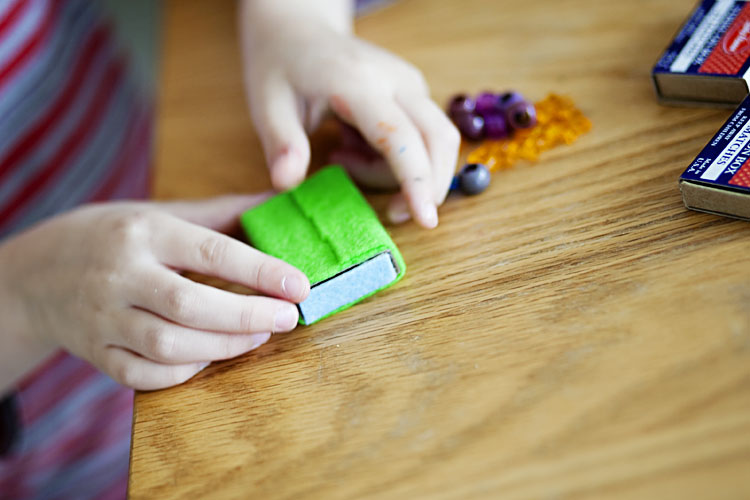 Then we used some beads and buttons to make the legs.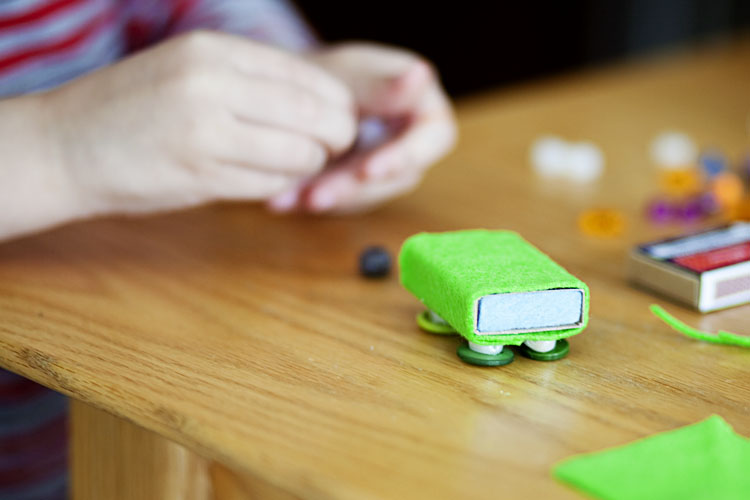 Pom poms, googley eyes, pipecleaner and a felt tongue and we were done.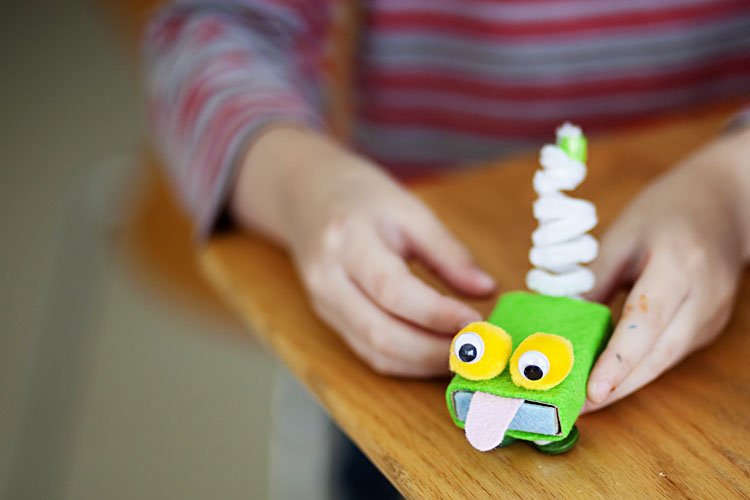 It was too much fun so we made another.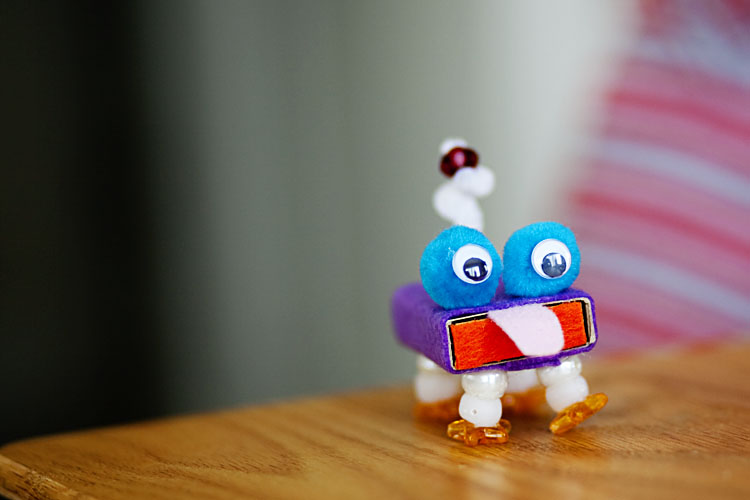 Now they're friends.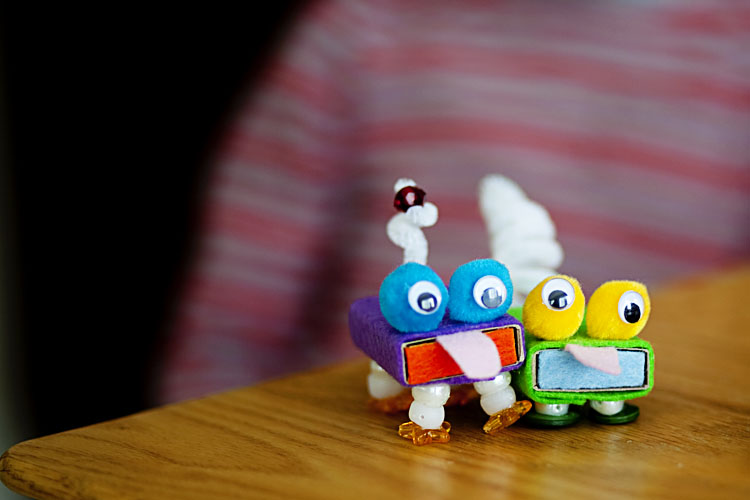 And now they're kissing.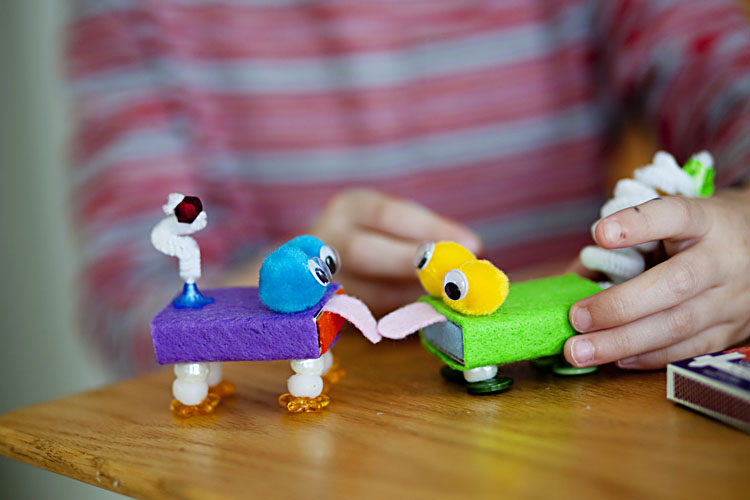 This was fantastic fun, highly recommended!