When I saw this tiny book tutorial Lori linked to, I knew it was something David and I could do together.
We gathered our supplies. David's favorite color is green right now so he picked a bunch of green.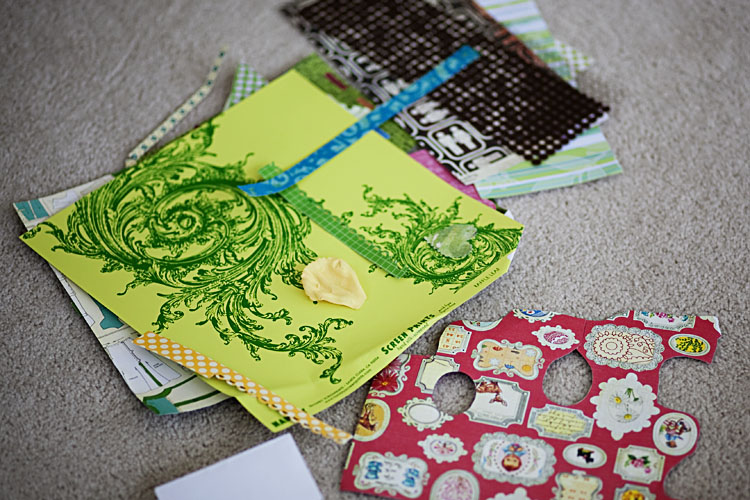 We cut them all up.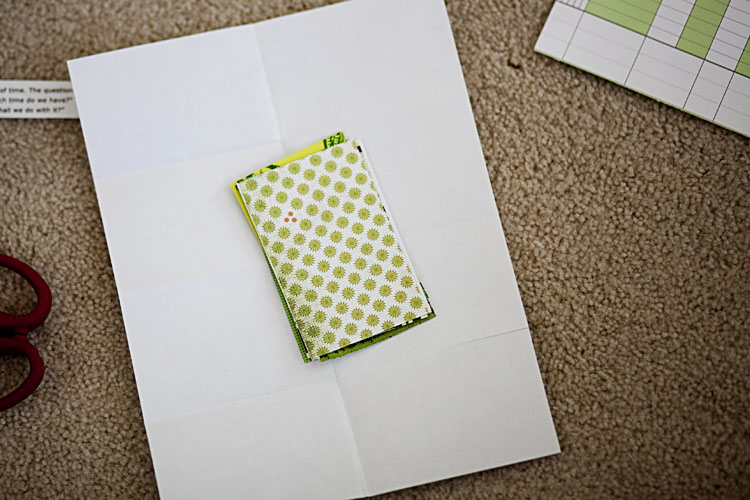 glued to the paper.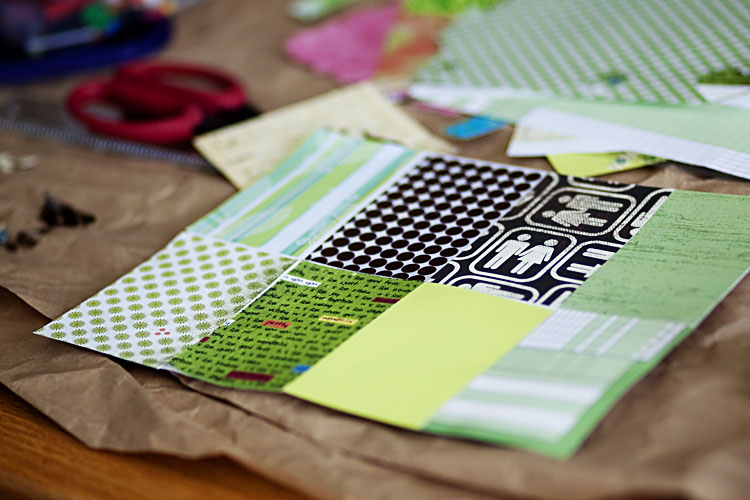 And then made our book.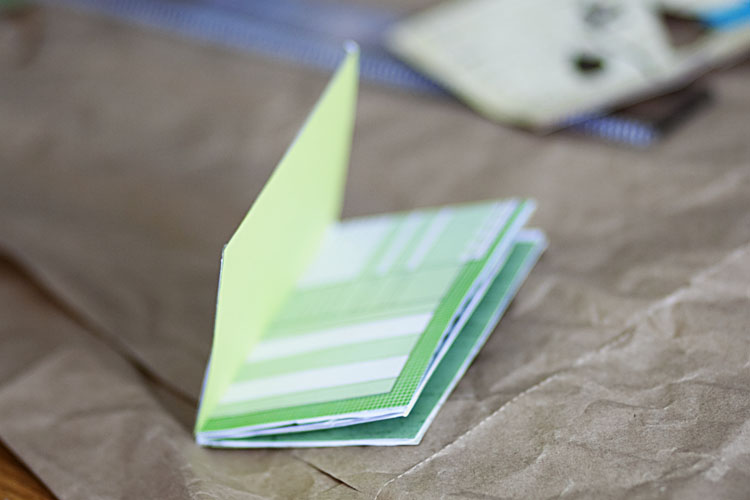 David punched out a bunch of birds.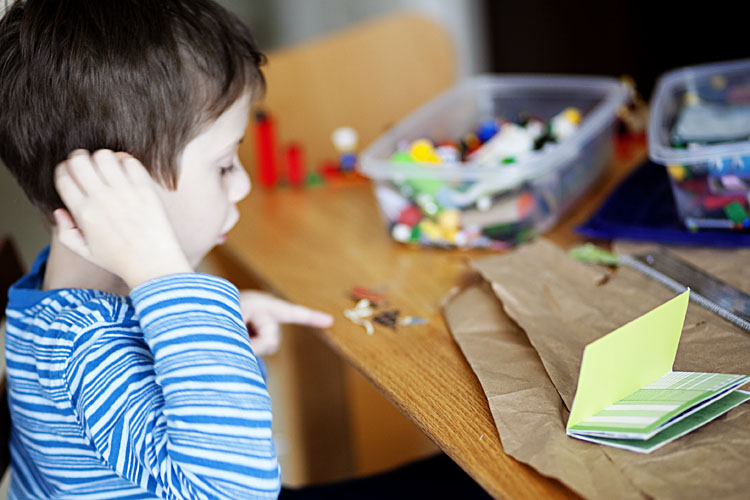 and glued all of his treasures.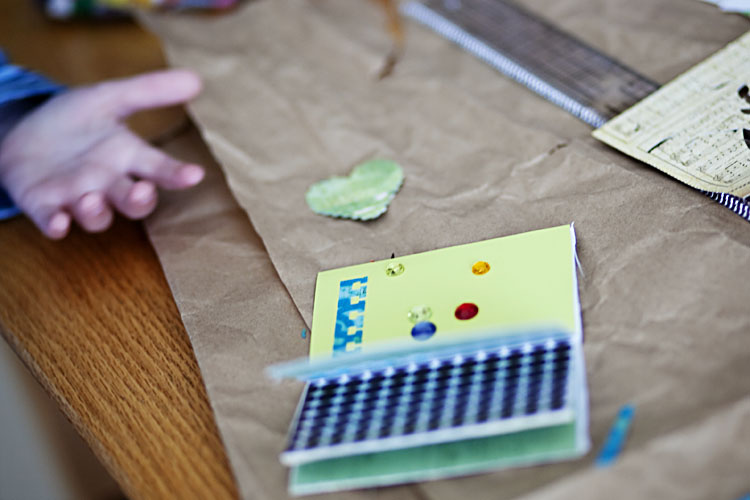 We added some more accents and then I gave him a sheet of letter stickers and he's having a ton of fun with them.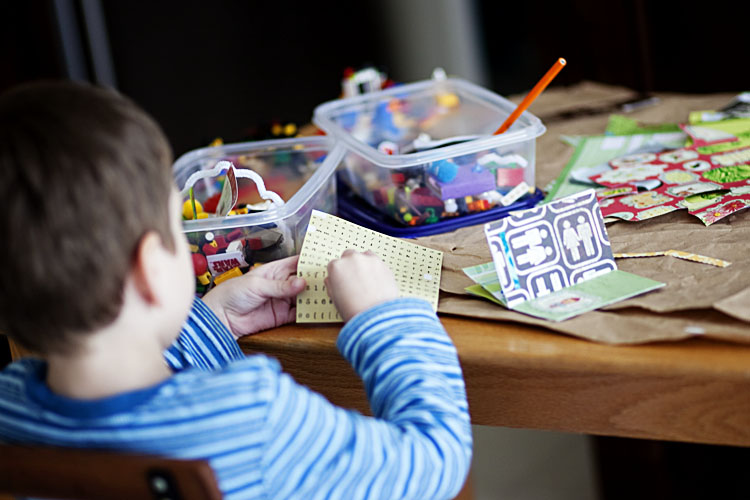 Here's what he wrote.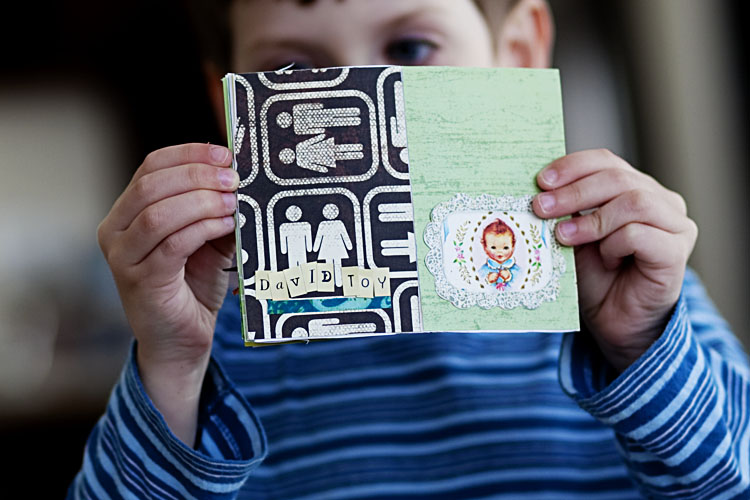 And here he is with his book.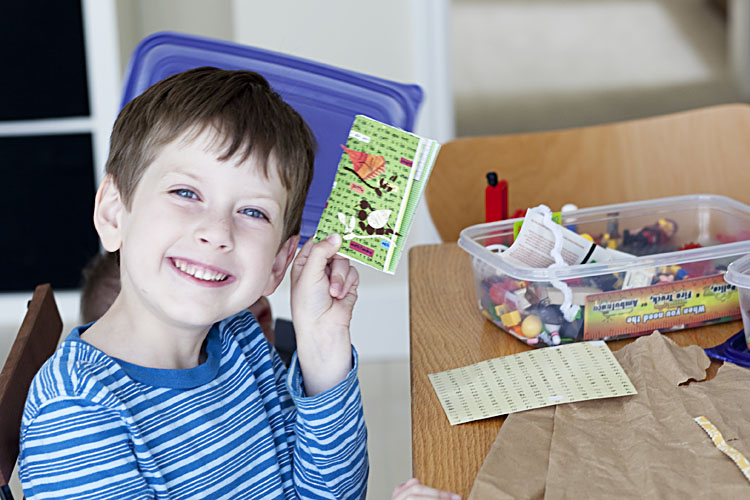 An hour later he's still adding to it and playing with it. That's what I call a good craft project.