I'd like to say this amazing marketplace inspired us but really our project this week is so terrible that I cannot even remotely compare it to this incredible project.
I am really not good at doing these projects without detailed instructions and we've been running behind a bit so we didn't have a lot of time this week to do it. But he really wanted to do this one. So we did it. We opened up some windows, made some floors.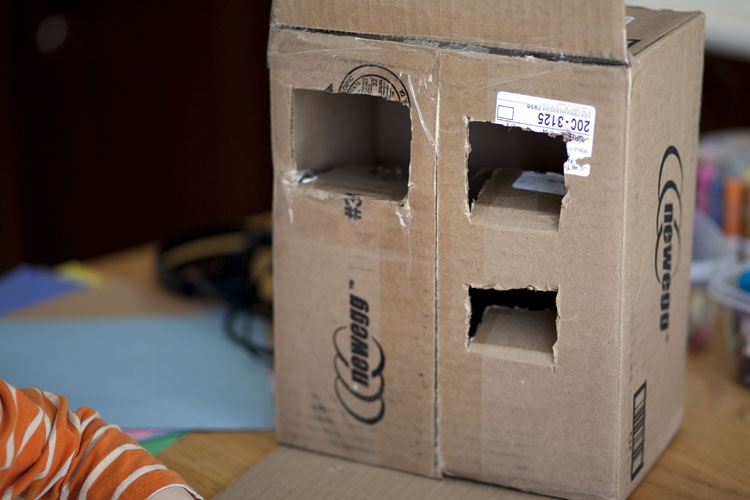 We then cut up paper to cover it with.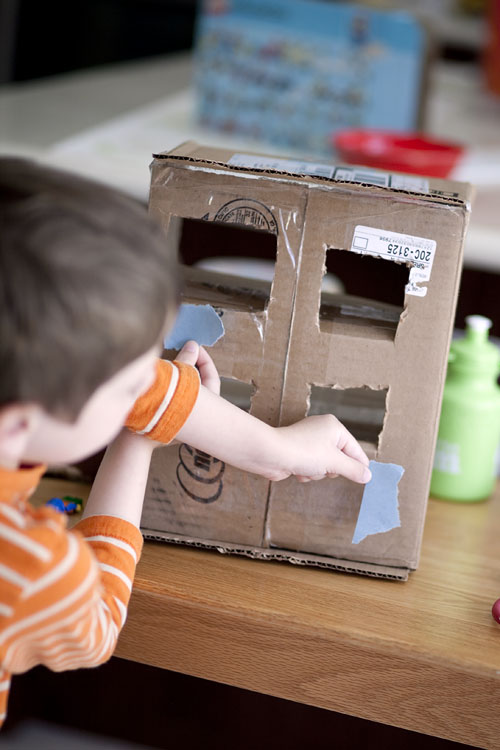 I only had sparkly modge podge so it's super-sparkly. And I am so not proud of it and almost didn't even post it.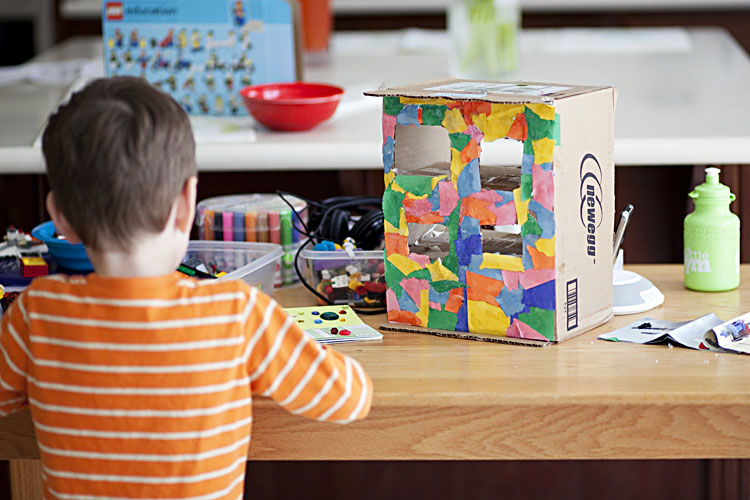 But David's delighted and thrilled and loves it. He's already put his men on it and they're wearing parachutes so if they fall off, they don't get hurt.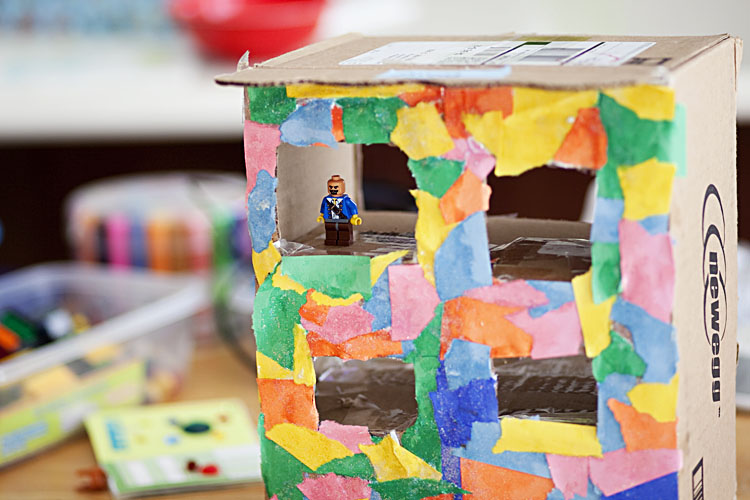 Amazing what a little cardboard can do when embellished with a child's imagination.