This week's craft was simple but meaningful.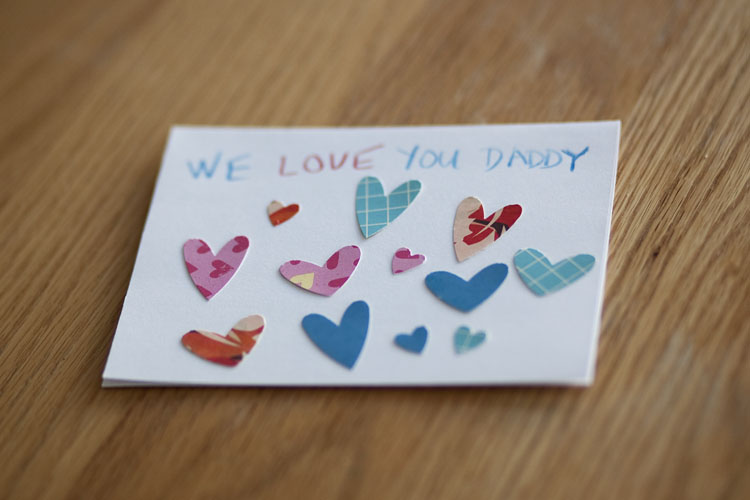 This is the Father's Day card David made for Jake. He picked the colors of the papers and he even laid out the hearts the way he wanted them.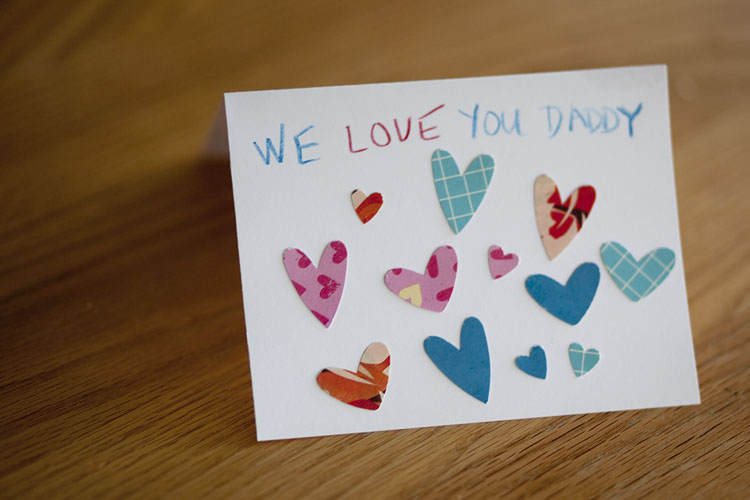 And inside it says: "Happy Father's Day Daddy. We love you. David & Nathaniel" He wrote it all.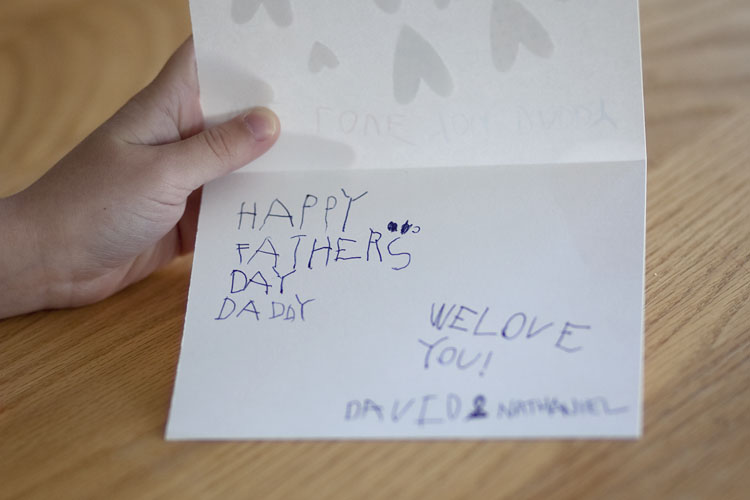 Lovely isn't it?