Here's one I didn't think I would tackle until December but here we are:
38. Make a wreath
I wanted to make an indoor wreath since I already have one on my house door that I love. I searched and searched for a long time and finally settled on this one that I love love loved.
Mine's a bit different cause I stuck to mostly cone shapes. Not sure why, it spoke to me the most: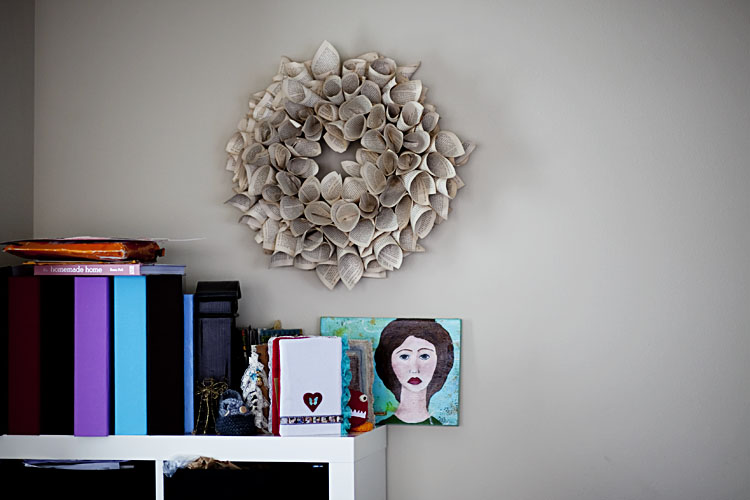 I did it mostly as I watched TV, just tore, folded and glued without too much thought.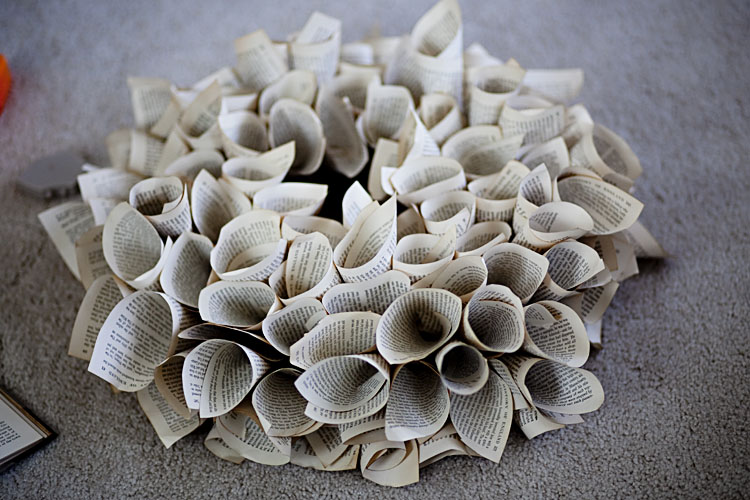 here's a bit of a closeup.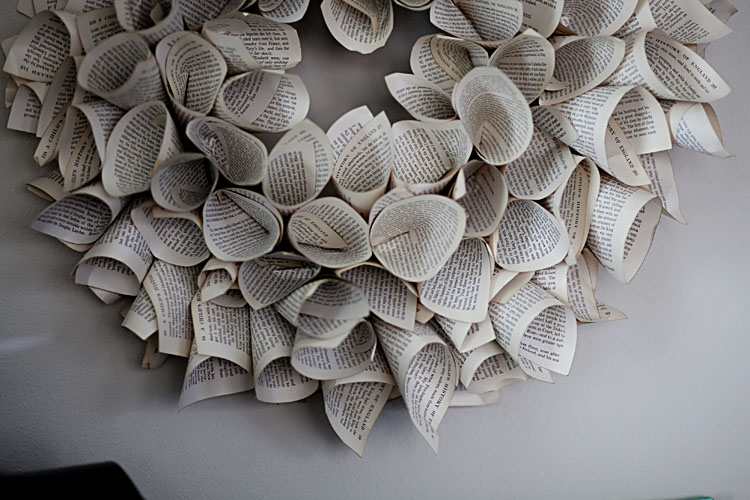 I love looking at it on my wall. It makes me happy which I guess means project accomplished.